"I kept thinking I'm good at caring for people and I'd love to give a child a loving home"
As a single woman in her 60s, and with her own children all grown up, Jane now had the time and focus to care for a foster child. She shares her inspiring story.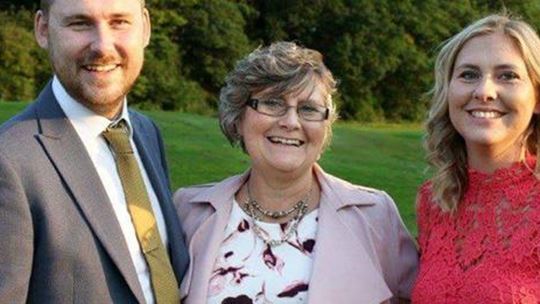 62-year-old Jane started her fostering journey in 2020 and has had a young person in her care for the last two years. She's shared her experiences of becoming a foster parent.
Jane had considered becoming a foster parent a few years ago but had to put her journey on hold as she became a carer for her sister.

After her sister had sadly passed away, Jane found herself wanting to give her love and time to someone in need and resumed the process of fostering.
Having an empty nest at home with her children all grown up, she decided it was the right time to start fostering, and explained: "I just thought, because it's just me, and I've not got a partner, it would be nice to give somebody my time."
"Just me and them. I haven't got to ask anybody else," she joked.
Speaking about her previous work experience, Jane told us about her time working as a nursing auxiliary and how she feels as though the skills she learned in the role, as well as her love of interacting with residents and their families, had set her up for her new role as a foster parent.
"I just kept thinking that I'm good at caring for people and I'd love to have the opportunity to give a child a kind and loving home. A safe home. And so that's where it started and I got approved."
Jane spoke of the young boy she is fostering: "He said to me, "What shall I call you?" and I said, "You can call me whatever you want to call me."

"Sometimes he says 'I love you Mummy', sometimes it's Mama - as that's what the grandkids call me, but mostly it's just 'Bingo Wings!'"
"Very often I'll go to the school and they'll ask, 'Is that your grandson?' and I'll explain, 'No, this is my foster son'. A lot of people tend to know that now but they used to think I was grandma. Some of his friends would ask him why he lives with his grandma and he'd say 'It's not my grandma, it's Jane!'"
We asked Jane whether society needs more older people getting involved in fostering and she commented on how people her age have the ideal skill set to become foster parents themselves, and how easy it could be to fit fostering into their current lifestyles.
​​"Why not? I've got a lot of parenting skills, and grandkids as well. I've got a home. It works. It just fits."
She continued, "I enjoy being able to be at home for anyone else that might need me while he's at school. For example, my mum goes to a few hospital appointments and other things, so I can usually take her."
"You've just got to go into it with an open mind, really. It's really rewarding. I just thought that there's got to be someone out there who needs what I can offer them."
When asked if she wishes she'd had started fostering earlier, she replied that "This was exactly the right time for me."
The consummation of Jane's life experiences meant that she is now in the best position she could be to be a great foster parent. Her work life means that she has fantastic transferable skills for fostering, but arguably more importantly, the knowledge that she loves to care for others.

As a single woman in her 60s and with her own children all grown up, she now had the time and focus to devote to someone who needs to be loved.
 


If you would like to learn more about fostering, get in touch with us today. Or read more about becoming a foster parent to find out more about the process and what's involved. 
You may also find interesting...
Can't find what you're looking for?
By phone
One of our team is available to talk to you over the phone to answer any of your fostering queries.
Enquire online
You can get in touch by filling out our online enquiry form with any queries that you may have.
Your local team
Find contact details for your local office team. We're always happy for you to pop-in and chat.