Becoming a foster parent
At Fosterplus, continuity matters – and we look to achieve it in all of our work, giving children the consistency and stability they need to step forward with confidence. If you'd enjoy working in this culture and being connected to a highly skilled and supportive team of professionals, then you might be interested to know how to foster a child with Fosterplus.
To become a foster carer, you just need to complete our online enquiry form (or call us on 0800 369 8512). It's quick and easy to do, and just lets us know you're interested. Once we've received it, we'll give you a quick call for a short informal chat – just to say hello, introduce ourselves, ask you a few questions and answer any of yours. There's no pressure and no obligation for you to take things further. But if you want to, we'll set the ball rolling.
How to become a foster carer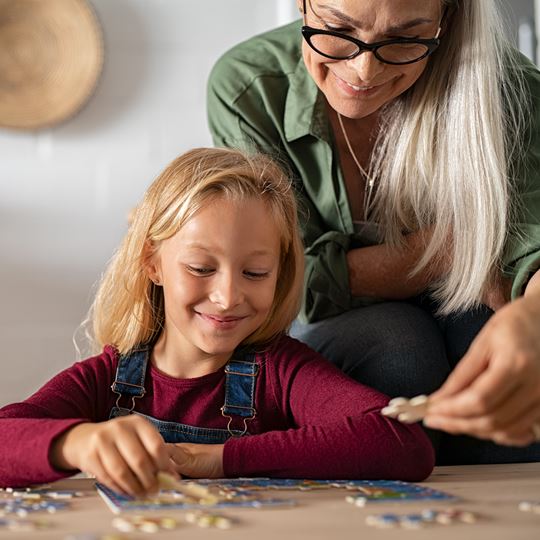 How long does it take to become a

foster parent?
On average, becoming a foster carer takes four to six months. There's a standard assessment process for all foster parents in the UK, and it's generally the same for every fostering organisation. Typically, it takes around 4-6 months from start to finish, which might seem quite long but it's a detailed process, designed to give everyone room and space to think things through properly.
The different types of fostering
Frequently asked questions
How long does fostering process take?
Applying to become a foster parent generally takes between 4-6 months. The process involves an application, a full fostering assessment (also known as a 'Form F Assessment'), including background checks, references and social work visits, and finally panel.
What qualifies you to foster?
Can I foster a child? Probably something you're wondering...
Well, the truth is, almost anybody can apply to foster a child or young person. The initial fostering requirements in the UK are that you must be over 21 years old, have a spare bedroom that's always available to a foster child, and have the legal right to live and work in the UK. Of course, having the passion, commitment and resilience to make a difference in a child's life are also important.
If you meet the initial criteria, then we'd welcome your application to foster. Our fostering application process looks at you as an individual and is designed to make sure that you're right for fostering, and that fostering is right for you.
Does a foster child need their own bedroom?
Yes, every foster child will need a bedroom of their own. This provides them with a calming space to escape to when they feel overwhelmed and gives you and your family some much-needed privacy. There may be some occasions where a local authority will allow siblings under a certain age to share a bedroom if it means they're able to stay with the same foster family.
Can I foster and work full time?
There's no simple answer to whether you can continue to work full-time and foster as it completely depends on your personal circumstances.
As the main foster parent, there are various meetings that you'll need to attend which generally take place during the day, including ongoing training, regular supervision with your social worker and meetings with other care professionals. If your current job wouldn't get in the way of you attending these important meetings, for example, you're self-employed or have a flexible employer, and you're sharing the fostering role with a partner, then it could be possible.
If this doesn't sound like your situation, then we might ask you to consider reducing your working hours, so a child in your care receives the time and support they need from you as their foster parent. But it's always worth speaking to one of our fostering advisors as every situation is different and we'd be able to better advise you over a quick chat.
Also, remember that fostering is a paid and professional role, so you'll receive a generous allowance to cover the costs of caring for a child, alongside a fee for your hard work, knowledge, experience, and commitment to children in care.
How much money do foster parents get?
With Fosterplus, you'll receive a generous fostering allowance for each child in your care, plus other benefits too. The fostering allowance varies depending on where you live, the age and needs of the child in your care, and your experience.
A child may come into foster care when they're not being cared for to a good enough standard at home. This could be for a number of reasons, but the most common are due to neglect or abuse. A foster family provides a child with a stable, loving family environment where they can stay for as long as needed – sometimes this is a couple of days, weeks or months, other times it's for many years until they turn eighteen.
What is a foster carer's role?
Foster parents provide vulnerable children and young people with a safe and stable place to stay when they're not able to live with their birth family. As well as performing typical parental duties, foster parents attend regular training and meetings with other care professionals, facilitate positive contact with birth parents and siblings, and provide emotional support to help children heal from difficult past experiences, along with many other things.
Although foster parents are responsible for caring for a child or young person, legal responsibility remains with the local authority and birth parents, and therefore permissions will need to be sought for things like haircuts and holidays abroad.
How long do foster parents keep a child?
The length of time that you provide foster care to a child depends on the child and the type of foster placement they need. This could be anything from a night or two in an emergency, up to 2 years for short-term fostering, or a number of years until a child turns eighteen if they're in long-term foster care.
When you're in the process of becoming a foster parent, we'll discuss all the different types of foster care with you, so you can explore what might suit you and your family. This won't be set in stone either, so if you initially feel that short-term fostering is better suited then later decide to care for children on a long-term basis, that's absolutely possible.
Can you pick the age of a foster child?
The short answer is 'yes'. Before you're even approved as a foster carer, we'll have an in-depth understanding of your preferences around the types of children you feel might be most suited to you and your family. This includes age range.
Having said that, we always advise our foster families to stay open-minded around age and try to focus on the detail within the referral about the child, rather than simply the age. Neglect and other negative childhood experiences can mean that children and young people present much younger than their biological age. It's also perfectly normal for your preferences to change over your fostering career as you gain confidence or your family circumstances change.
What age child should I foster?
There are lots of things that you'll need to consider when looking to become a foster parent. One of them is the age of the children you'd like to care for. In our experience, this is completely individual to you and your family and something you'd need to discuss with your fostering service provider. If you're applying to foster with us, then your assessing social worker will speak to you about this.
However, there are some things to know:
Teenagers
For whatever reason, fostering teenagers is often perceived to be the most challenging. However, this isn't always the case and from our experience, caring for teenagers can be hugely rewarding. They're reaching an important stage in their development and you get the chance to be a positive role model and guide them down the right path. We also find they're often more independent, which can be beneficial if you're considering working while fostering. We've also seen some truly wonderful bonds formed between teenagers and younger birth children at Fosterplus, where they take on the 'big brother' or 'big sister' role.
Younger children
There's nothing quite like the laughter and wonderful chaos of having young children in the home – some foster carers mention how they've brought life back into their homes or have provided a companion to younger birth children and somebody to play with. Just remember, you'll need lots of time and energy to care for them.
Impact of neglect and other negative early childhood experiences
Due to their backgrounds and previous experiences, our children and young people may present much younger than their biological age. We often find that children come into care behind their peers in many areas, including communication, emotional development, education, personal care, and more. Therefore, we always advise our families to stay open-minded when looking at referrals and to try to look beyond a child's age if they sound like a good fit from the information provided.
Reasons to join Fosterplus...
Can't find what you're looking for?
By phone
One of our team is available to talk to you over the phone to answer any of your fostering queries.
Enquire online
You can get in touch by filling out our online enquiry form with any queries that you may have.
Your local team
Find contact details for your local office team. We're always happy for you to pop-in and chat.