Thinking of transferring fostering agency?
We've been providing continuity to our foster parents and the children we care for across England and Scotland for almost 25 years. Learn about the many reasons to transfer to Fosterplus below...
What's different about Fosterplus? Well, we think it's all about continuity and stability – something that's important to children and young people who have often experienced a lot of upheaval in their short lives. Stability matters to foster parents too – in terms of training and reliable support from an established and experienced team. This commitment to continuity is what sets us apart – together with our expertise in matching.
By finding the best possible matches between foster parents and children, we increase their sense of connection and lay the groundwork for successful and stable placements. We also make sure that our social workers have realistic caseloads and so they're able to visit you regularly, providing the continuity of support that makes a difference to everyone.
Combined with highly competitive incentives and a careful, considerate culture, we offer a more rewarding all-round fostering experience.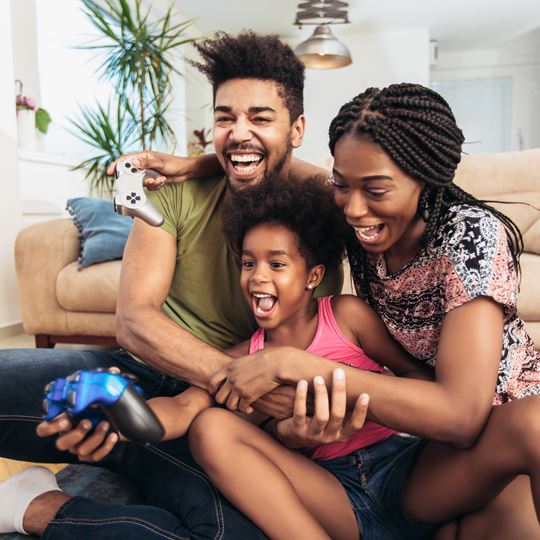 More reasons to choose Foster

plus...
Regular placement opportunities - with almost 25 years' experience across England and Scotland, we've built strong and long-term relationships with our commissioning partners, resulting in a regular stream of referrals.
Great support for the whole family - as well as 24/7/365 support from social workers, we connect you to support groups and get-togethers, online services and a wide range of activities with other local foster families.
Extensive training - ongoing throughout your career which covers a wide range of courses, including specialist areas to develop your knowledge and fostering skills.
Rewards and incentives - our attractive package includes a competitive fostering allowance, plus other benefits.
Great outcomes for children - we have excellent Ofsted and Care Inspectorate reports and positive comments from our local authority partners.
Can't find what you're looking for?
By phone
One of our team is available to talk to you over the phone to answer any of your fostering queries.
Enquire online
You can get in touch by filling out our online enquiry form with any queries that you may have.
Your local team
Find contact details for your local office team. We're always happy for you to pop-in and chat.