Thinking of transferring fostering agency?
We've been providing continuity to our foster parents and the children we care for across England and Scotland for over 25 years. Learn about the many reasons to transfer to Fosterplus below...
What's different about Fosterplus? Well, we think it's all about continuity and stability – something that's important to children and young people who have often experienced a lot of upheaval in their short lives. Stability matters to foster parents too – in terms of training and reliable support from an established and experienced team. This commitment to continuity is what sets us apart – together with our expertise in matching.
Around 22% of placement endings in the UK are unplanned, causing instability for the foster child as well as the family. With our expert matching, tailored quality of service and ongoing, proactive support, our unplanned placement endings are significantly lower than average; with 9% in England and 13% in Scotland.
By finding the best possible matches between foster parents and children, we increase their sense of connection and lay the groundwork for successful and stable placements. We also make sure that our social workers have realistic caseloads so they're able to visit you regularly, providing the continuity of support that makes a difference to everyone.
Combined with highly competitive incentives and a careful, considerate culture, we offer a more rewarding all-round fostering experience.
What our foster parents say...
"the best agency around, as they really do care about the carer and family as much as the child that's placed"
"can honestly say that I could not have had a better match. We blended, we
fell in love, we are now family"
"there is always contact and support
with them and you never
feel you're on your own"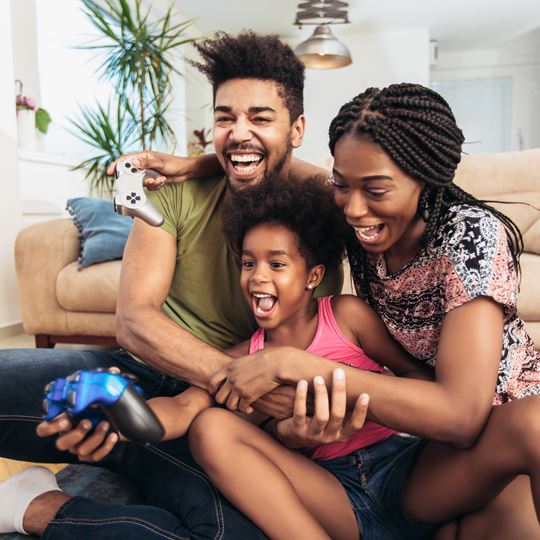 More reasons to choose Foster

plus...
Regular placement opportunities - with almost 25 years' experience across England and Scotland, we've built strong and long-term relationships with our commissioning partners, resulting in a regular stream of referrals.
Great support for the whole family - as well as 24/7/365 support from social workers, we connect you to support groups and get-togethers, online services and a wide range of activities with other local foster families.
Extensive training - ongoing throughout your career which covers a wide range of courses, including specialist areas to develop your knowledge and fostering skills.
Rewards and incentives - our attractive package includes a competitive fostering allowance, plus other benefits.
Great outcomes for children - we have excellent Ofsted and Care Inspectorate reports - with all of our offices rated 'Outstanding' or 'Good' - and positive comments from our local authority partners.
Frequently asked
questions
Why transfer to Fosterplus?
There are many reasons to join Fosterplus.
Foster parents often choose to transfer to us because of our 25 years of experience; expertly matching children with the right families to ensure stability and longevity of placements, and greater outcomes for the children we care for.
Our strong, long-term connections with commissioning partners, coupled with our positive reputation, enable us to provide regular placement opportunities for our foster carers.
We go above and beyond in the support we offer your family; providing an experienced and passionate team of social workers, 24 hour support line, regular support groups, online services and get-togethers with other foster families.
The training we provide during assessment, and throughout your fostering career, is highly extensive and includes a wide range of topics and specialist areas to develop your skills and knowledge as a foster parent.
Lastly, we offer a competitive fostering allowance to our foster carers, as well as membership to a rewards programme offering discounts and benefits at many high street retailers.
How do I transfer to Fosterplus?
If you'd like to transfer to Fosterplus, the first step is to give us a call on 0800 3698512 and speak with a member of our team. Alternatively, you can complete our online form and we'll give you a call back.
We'll talk you through the process of transferring, answer any questions you may have, and discuss any children who are already in your care.
Once you are happy to proceed, one of our experienced social workers will begin your fostering assessment - with an aim to welcoming you as a Fosterplus foster parent within 3 months time.
Is it easy to transfer fostering agencies?
Transferring to Fosterplus is often easier than you think. You'll have a lot of the information from your previous fostering assessment and we've made the process as streamlined as possible so you can aim to be approved within 3 months.
How long will it take to transfer to your agency?
For foster carers who are transferring to us from another agency or local authority, we aim to complete your assessment within 3 months.
We know how much thought goes into transferring fostering agency and so ensure that the transition is as smooth as possible; supporting you and any children in your care throughout the entire transfer process.
Will I have to complete another Form F to transfer?
All fostering agencies operate individually and so Form F assessments are owned by the respective agency and cannot be transferred.
When you transfer to Fosterplus, we will complete a new Form F. However, we do take into consideration that you are already a foster parent, and ensure that your assessment is fast-tracked and as streamlined as possible.
Can I transfer with my current foster child?
Foster parents often transfer to us with children already in their care.
If you are transferring to Fosterplus with a child in placement then a protocol meeting will be held between ourselves, the local authority responsible for the child and your current fostering agency. This is in order to plan the transition and make sure that everyone is in agreement with how the foster child's needs will be met.
Do I need to inform my current agency that I am planning to transfer?
There is no need to inform your current fostering agency or local authority when you're thinking of transferring. The process is completely confidential so they will only know once you have decided to proceed with transferring and give notice to them.
Once you have attended panel for approval, you will then formally resign from your current agency.
What happens to my fostering allowance when I transfer?
We know that being paid is not the reason people foster. However we recognise that it is important to be able to meet a child's needs financially as well as be rewarded for your hard work. Therefore, when you transfer to Fosterplus we will aim to match, and possibly increase your fostering allowance payments.
Ready to find out more about transferring?

Fill out our short form and a member of our fostering team specialising in transferring, will call you with the relevant information.
Please note, this is completely confidential so you don't have to worry about your existing provider finding out.
We'll talk you through the process and answer any questions you have, including:
Transfer process – Aim for approval within 3 months
Any children currently in placement with you
How we support our foster parents
Training offered at Fosterplus
Allowance and benefits provided


We really look forward to speaking with you and supporting you on your fostering journey.
Can't find what you're looking for?
By phone
One of our team is available to talk to you over the phone to answer any of your fostering queries.
Enquire online
You can get in touch by filling out our online enquiry form with any queries that you may have.
Your local team
Find contact details for your local office team. We're always happy for you to pop-in and chat.