You can make a difference
If your children have grown up and left home, leaving you with an empty nest, then you could make a difference to a child in need by becoming a foster parent. Right now, there are around thirty thousand children entering into the UK care system each year, and a shortage of foster parents and families to provide them with a safe, loving, and secure home and environment.
Empty nesters make excellent foster parents, as you will have both parenting experience and a spare room in your home for a child. The free time that you have now found yourself with, after your own children have left the nest, can be used to dedicate to providing a vulnerable child with the love, support, and encouragement that they need to set them up for a better life.
Why empty nesters foster?
There are many reasons why you may be considering becoming a foster parent after your own children have grown up and become independent. Fostering is a very rewarding, highly satisfying experience that gives you the chance to make a real difference in the life of a child, and even change generations. Whether you are a foster parent for a child on a short-term basis, or providing long term care, never underestimate the huge impact that simply being there for the child can have.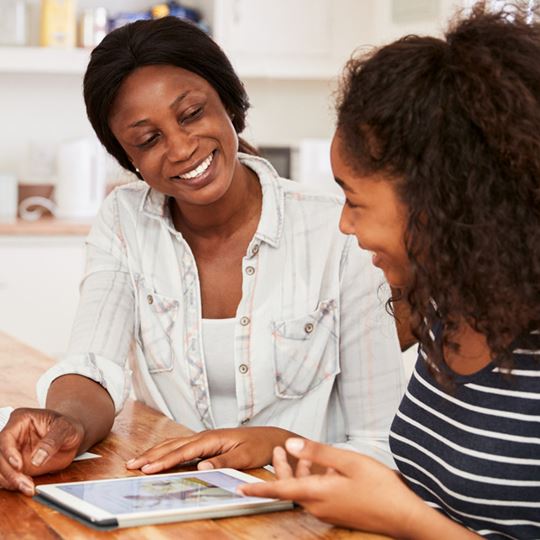 Support you get as a foster parent
When you decide that it is time to start fostering, you will get access to all the support that you need to become the best foster carer you can be and provide everything a child may need, both materially and emotionally. Training courses are provided to help you become more trauma-informed; brush up on or learn new and important parenting skills to help you be a positive role model and parent figure in the child's life; or become more knowledgeable on certain disabilities, special additional and educational needs, or behavioural issues that you might face in foster care.
Foster parents also receive financial support for the work that they do taking in and caring for a child or children in the foster care system. As an independent foster care agency, we pride ourselves on offering foster parents a generous allowance to enable them to care for a child as well as receive payment for all their hard work. How much fostering allowance you will be entitled to when you become a foster parent will depend on a few factors such as your location, the age of the child that you are fostering, if the child has any additional needs, and how many children you are fostering.
Types of fostering
If you are thinking about becoming a foster parent, there are various types of fostering that you may want to get involved in. Some of these include: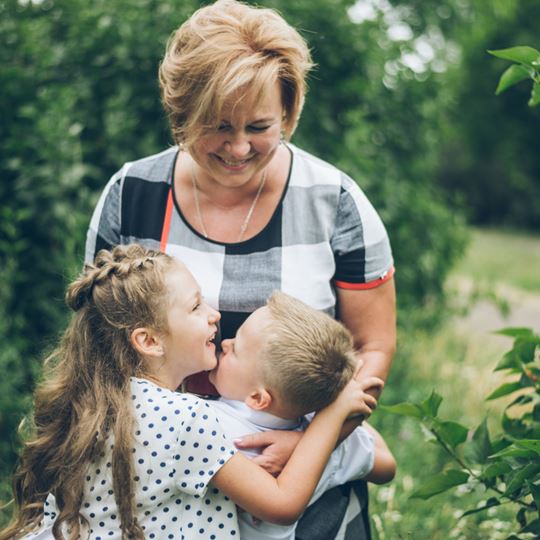 What to expect from the process
If you have an empty nest and want it to be full again, then it's worth starting the process of applying to be a foster parent.
There are some requirements that foster parents need to meet before a foster child can be placed in the home: Before you are approved to foster, you will need to pass various background checks such as an enhanced DBS check and medical to ensure that you are a safe person for a foster child to live with, local authority residency checks, as foster parents should be a UK citizen or have indefinite leave to remain in the country, and, finally, home checks will be carried out to ensure that your home is a safe and suitable place for a foster child to live. Alongside these checks, a social worker will complete an assessment called a Form F, which will be presented at a panel meeting. Following this, you will be approved as a foster carer and ready to welcome your first child.
Can you work and foster?
If you are still working full-time, the good news is that you do not necessarily have to give up your job to become a foster parent. It is possible to be a foster parent while you are working, but you may need to come to an agreement with your employer for a more flexible working arrangement as the needs of your foster child should always come first. Bear in mind that when fostering, you will need to attend appointments with social workers and other professionals, and meetings relating to the child, which are usually held on weekdays.
Can you foster if you are single?
If you are a single person or are divorced or separated, you can still become a foster parent. In fact, single people often make excellent foster parents as they tend to have more time to dedicate to their foster child, and there is more room in the home for an additional family member. You do not have to be married or in a long-term partnership to foster a child.
Can you foster if you are renting?
You do not need to own your own home in order to become a foster parent. If you rent your home, you can still take in a foster child as long as you are able to provide them with their own bedroom and a safe home. You may need to get permission, in writing, from your private landlord, housing association or council depending on who you rent your home from.
How to prepare yourself and your home for fostering
If your children have left home and you have an empty nest, chances are you have at least one empty bedroom in your home that could be offered to a foster child. One main requirement when you are fostering a child is that they have their own bedroom, so you will only be able to foster as many children as you have spare bedrooms. The rules are different in the case of fostering siblings, who may be able to share a bedroom depending on their genders and ages.
The main thing to do when preparing your home is to ensure that your foster child will have a comfortable, safe space in the form of their own bedroom. You may want to get this ready before they arrive, or simply get some basics so that the child has the chance to make it their own once they have moved into your home.
Preparing yourself for fostering is also important. It is a good idea to build up your support network before you start and make sure that you have people around you who are willing to help you and your foster child when you need it. It is also helpful to feel prepared by researching what you can. Do not worry about training or qualifications, as full training is provided to all foster parents throughout your career.
If your children have grown up and left home, leaving you with an empty nest that you'd like to fill again, then we need you. There is currently a foster carer shortage in the UK, and thousands of children in the care system need somebody like you to care for and support them.