Can you foster with a mental health condition?
Today, mental health is more widely understood than in the past. It's also common, with about 25% of people experiencing some form of episode in their lives – whether that's stress, anxiety, mild depression or something more long-lasting like bi-polar disorder.
We view every application as an individual so, even if you have a long-standing mental health condition, it's still possible to become a foster parent with Fosterplus, and we welcome your application.
As many of the children and young people we support have their own mental health issues, this can be helpful as it means a higher degree of understanding and empathy.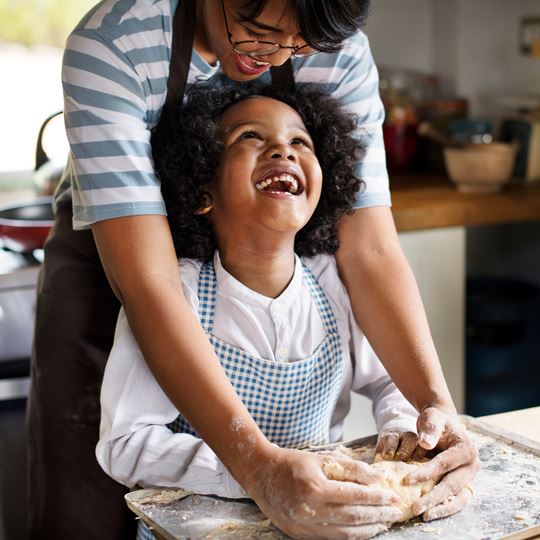 Can you foster if you're on

antidepressants?
There's no reason why being on antidepressants would prevent you from becoming a foster parent if you're able to provide a child with a stable and predictable family environment.
If you've only recently started using antidepressants, we may recommend that you focus on your own mental health and reaching emotional stability before we take you through the process to become a foster parent.
What are the different types of fostering?
We offer many different types of fostering so we can continue to meet the ever-changing needs of children and young people in foster care. These include short-term or interim care (up to 2 years), long-term or permanent care (more than 2 years and until the child turns eighteen), emergency, respite and more.
We also provide foster care placements that are considered specialist, including parent and child fostering and caring for children with disabilities or those seeking asylum. Learn about the different types of fostering below.
How do you become a foster parent?
The first step is to have a chat with one of our friendly advisors - either complete our online form or give us a call on 0800 369 8512. We'll speak to you about the role, take a few details and answer any of your questions.
When you're ready to progress, there's a standard application and assessment process that you'll need to go through to become an approved foster parent, including home visits, background checks and references, training and attending a fostering panel. You can find out more about each step below.
How long does it take to become a foster parent?
Can't find what you're looking for?
By phone
One of our team is available to talk to you over the phone to answer any of your fostering queries.
Enquire online
You can get in touch by filling out our online enquiry form with any queries that you may have.
Your local team
Find contact details for your local office team. We're always happy for you to pop-in and chat.