What is long-term fostering?
Long-term fostering is needed because there are many children who aren't able to live with their birth parents, possibly because of neglect, abuse or illness or because the parents simply aren't able to cope.
In long-term fostering, you'll have time to build strong bonds and encourage the development of a child or young person, preparing them for adult life. It's not unusual for relationships to last long into later life, so the foundations you lay are important.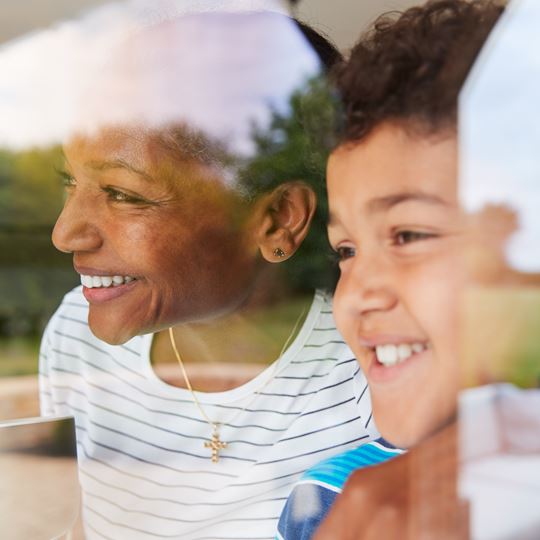 How long is long-term fostering?
Long term fostering is in place to support a child until they reach independence.
If a young person is unable to return home to their birth family, and not able to be adopted, then a long term foster placement will be required. There are far more advantages of a foster family so rather than place these children into a residential home, it's better to find caring foster parents who can provide stability and help them get their lives back on an even footing.
A long term fostering placement lasts for two or more years, and normally ends when the child reaches 18 - although some young people stay with their foster parents beyond that age in what's called a 'staying put' arrangement (or 'continuing care' in Scotland).
If you are aged over 21, have a spare bedroom, can legally work in the UK - and are committed to making a life-long difference to children, then offering a long term foster placement may be the right type of care for you.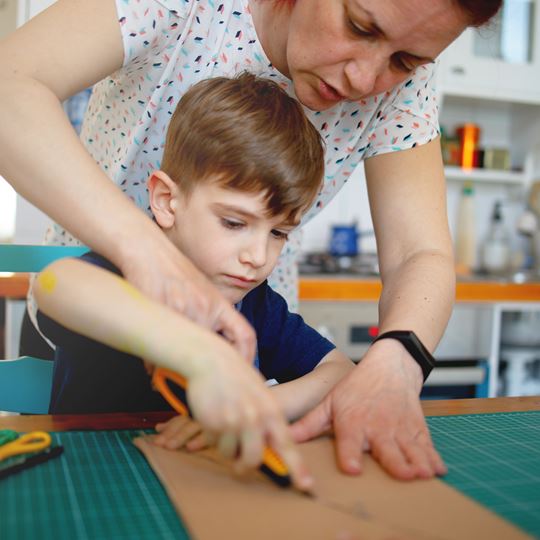 Difference between long-term fostering and

adoption
While both involve caring for a child over a long period of time, there are some key differences between long-term fostering and adoption. With fostering, legal responsibility remains with the child's birth parents or local authority and so foster parents will need to ask for permission for various things, including to take children on holiday and giving them haircuts, for example.
In adoption, guardianship is legally transferred to the new parents who are free to make decisions on the child's behalf. An adoptive parent will have the same rights as a birth parent, with full responsibility of caring for the child and supporting them financially. Long term foster care parent's rights are more restricted, however foster parents also receive financial support, which isn't available to parents of adopted children.
Why permanence in fostering changes lives
Long term fostering is in place to support a child until they reach independence.
Many children in long-term fostering have had very difficult experiences resulting in behavioural and emotional issues, including stress and anxiety or an inability to form attachments. Long-term foster parents have a big role to play in helping children manage these issues and move forward. Their role is to provide a stable and loving environment, plus plenty of support, including:
Making sure they get to school and get the most out of their education
Accompanying them to their appointments, including contact with their birth family, social work visits and therapy (where needed)
Giving them positive life experiences, such as entertainment, social activities and holidays
Helping them develop practical life skills
Ensuring they keep in contact with their birth family, where it's part of their care plan
Creating a record of their life story by recording all of their achievements
Acting as a sounding board to help children come to terms with their experiences
Long term foster care and permanent fostering placements make a huge difference to children and young people in care. Many foster children face a great deal of instability in their lives, and this includes moving many times between different foster homes. One of the benefits of long term foster care are that once placed long term with a foster family, children can start to feel that important sense of security and thrive within the family environment. By building those strong long-term bonds with their foster parents, you will start to see a real difference in a young person's behaviour, confidence, social awareness and academic abilities - ultimately transforming their future and changing their life.
Once a young person reaches the age of 18, their long term placement can either proceed into a Staying Put arrangement where they will remain with the foster parent until they are 21 - or as agreed in their care plan - or they will be supported into independence. However, foster parents who offer this type of care often find that the relationship they have with the foster child carries well into adulthood, with family bonds lasting forever.
What are the different types of fostering?
We offer many different types of fostering so we can continue to meet the ever-changing needs of children and young people in foster care. These include short-term or interim care (up to 2 years), long-term or permanent care (more than 2 years and until the child turns eighteen), emergency, respite and more.
We also provide foster care placements that are considered specialist, including parent and child fostering and caring for children with disabilities or those seeking asylum. Learn about the different types of fostering below.
Who can become a foster parent?
Almost anybody can apply to become a foster parent - the only initial requirements are that you're over 21 years old, you have the legal right to work in the UK and that you have a spare bedroom that's always available to a child in your care. Of course, you'll also need to be kind, caring and dedicated to making a difference to a child.
Other than that, we welcome applications from people from all backgrounds, religions and ethnic groups. You can be gay, straight, bisexual or transgender, single, married or cohabiting. We also support foster parents with disabilities and health conditions, who are able to meet the needs of children in care.
So if you've ever wondered whether you could foster - we can't encourage you enough to take the first step and speak to our friendly team.
How do you become a foster parent?
The first step is to have a chat with one of our friendly advisors - either complete our online form or give us a call on 0800 369 8512. We'll speak to you about the role, take a few details and answer any of your questions.
When you're ready to progress, there's a standard application and assessment process that you'll need to go through to become an approved foster parent, including home visits, background checks and references, training and attending a fostering panel. You can find out more about each step below.
How do local authorities place children with families?
When a child comes into foster care, the local authority becomes responsible for their health, safety and wellbeing, and while local authorities have their own 'pool' of foster parents, sadly they generally don't have enough to cope with the rising number of children needing a foster home. That's where specialist independent fostering agencies, like Fosterplus, come in.
We work with local authorities across England and Scotland, and receive hundreds of referrals every day. Our dedicated referrals team review each referral and identify any foster families who could meet the child's needs. If all parties agree - the foster parents, their Fosterplus social worker and regional manager, and the local authority - then we'll work closely with the local authority to make arrangements. Wherever possible, this will also include initial introductions between the child and family.
Discover everything you need to know about fostering by downloading our brochure, including;
Types of fostering

Requirements to foster

Application process

Training and support

Allowances and benefits
Fill out your details on the following form and you'll receive our Guide to Fostering. 
Can't find what you're looking for?
By phone
One of our team is available to talk to you over the phone to answer any of your fostering queries.
Enquire online
You can get in touch by filling out our online enquiry form with any queries that you may have.
Your local team
Find contact details for your local office team. We're always happy for you to pop-in and chat.