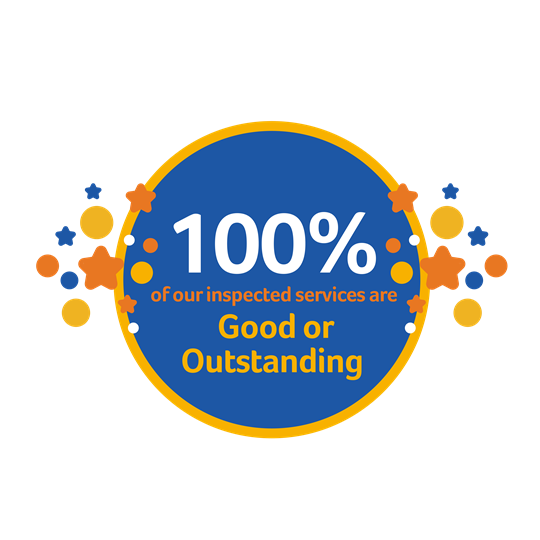 Creating a sense of continuity
Fosterplus was founded in 1996, giving us over 25 years' continuous experience as an independent fostering agency. We train and support foster carers across England and Scotland, in order to provide safe and loving homes for vulnerable children.
Every one of our local offices is rated 'Outstanding' or 'Good' by Ofsted, which reflects our dedication in providing positive outcomes to children and families. Continuity is important to us, and we look to create it in everything we do – most critically, for the children and young people we look after.
Many who enter our care have experienced a disrupted childhood and our aim is to break this cycle and provide more stability. We do this by carefully matching the right foster parents to the right children, and making sure we're always on hand with support, guidance and help.
Our expertise helps ensure more successful placements – and that's exactly the sort of continuity we want. This commitment is spelt out in our mission which is to 'provide positive and stable family environments for the children and young people placed with our carers and ensure that, with the support of our carers, they can thrive emotionally and academically'.
To provide this continuity, we focus on connections.
25 years
of making a difference
8 offices
across England & Scotland
Around 200
extraordinary foster parents
Over 200
children in our care
Part of the Polaris Community
We're proud to be part of the Polaris Community, one of the UK's leading communities of children's service providers. When you join Fosterplus, you'll benefit from a local, professional team, as well as the wider support and resources from across our community of children's services.
Reasons to choose Fosterplus...
Can't find what you're looking for?
By phone
One of our team is available to talk to you over the phone to answer any of your fostering queries.
Enquire online
You can get in touch by filling out our online enquiry form with any queries that you may have.
Your local team
Find contact details for your local office team. We're always happy for you to pop-in and chat.