How to Support Children Already Living with you When Fostering
If you're thinking of becoming a foster parent, read some great advice from our experienced foster carers on how to support children already living with you when fostering.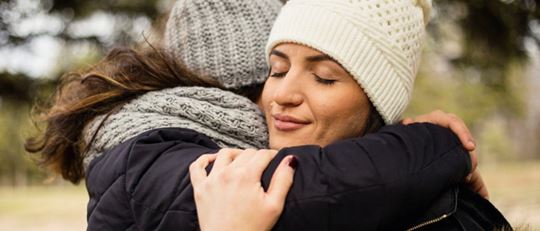 This is the third post in our Handy Guide to a Successful First Placement, sharing great advice from our experienced foster carers on how to support children already living with you when fostering.
It's no secret that becoming a foster carer changes your family dynamic in some form, particularly with your own children. One day they have your undivided attention, the next, they're living with a vulnerable young person who requires a lot of your time and energy. However, many children really enjoy being part of a family that fosters and the increased time they get to spend as a family.
We know that families who are open, supportive and working together, provide the most nurturing experience for a child in care. So, how do you make the children already living at home feel happy and supported when you start to foster?
Our foster carers share their advice below.
Involve Them in Decisions
Try to involve your children in some of the decisions. For example, before a child arrives, ask the children to help you get their room ready. Explain to them that the child may not arrive with a lot of things and suggest that they help you choose some pyjamas, slippers and a cuddly bear for them. You could also ask them to put together a list of ideas on things to do all together as a family.
Be Open and Listen
Talk to your children about the child who's coming to live with them, answer any of their questions and make sure they know that they can always talk to you about anything.
Try not to overshare if possible, as the young person coming into your home, will want to know that their private information is held safe by you.
Reassure Them
Explain to them what changes may happen once a child comes to live with them, but also let them know that with good communication between you all, everything will be okay.
Help Them See Through the Foster Child's Eye
Talk to your children about how the young person may be frightened and may not want to talk. If they understand how the child in your care may be feeling, they are more likely to be patient and empathise with them.
Make Time for Them
While fostering is around-the-clock, it's important that when a foster child arrives in your home, you also make time for children already living in the home, so they don't feel pushed aside.
Use natural opportunities, such as a child's contact, to spend time with your children and do something they find fun.
Plan Family Activities
Once the young person is a little more settled, consider planning a family outing together. This should be something that everyone can be involved in, perhaps bowling or a meal out.
We recognise the important role existing children play in foster care and want to make sure they feel supported. Talk to your local team about upcoming events for these children, so they're able to meet other families that foster. If you have any concerns about your children, please do speak to your Supervising Social Worker, so we can support you.
This article is part of our Handy Guide to a Successful First Placement series. We've previously shared advice on how to prepare for a foster child and important things to do on the first day with a foster child to help them settle.
Read our how to become a foster carer page for more information.
You may also find interesting...
Can't find what you're looking for?
By phone
One of our team is available to talk to you over the phone to answer any of your fostering queries.
Enquire online
You can get in touch by filling out our online enquiry form with any queries that you may have.
Your local team
Find contact details for your local office team. We're always happy for you to pop-in and chat.