When you've been used to living with a house full of children, the emptiness when they move out can be overwhelming. You might have spent your first few days or weeks catching up with friends, cleaning the house and finally ticking off those lingering chores on your To-Do list, but it can be hard after a while to figure out what to do with your time.
While you might not have thought you'd miss all the noise and chaos, it's completely normal to question whether peace and quiet is all it's cracked up to be. In fact, what you're feeling has a name; empty nest syndrome.
What is empty nest syndrome?
Empty nest syndrome is a term used to describe the sense of loss and sadness that parents may experience when their children leave home. It is a natural response to the significant change in family dynamics, as the nurturing role that defined your lives for so long undergoes a big transformation. While it is important to acknowledge the emotions associated with this change, it is equally as important to approach it as an opportunity for personal growth, self-discovery, and the pursuit of new passions.
If you're looking for ways on how to combat empty nest syndrome, one way is to fill your home with children once again – and all their noise and energy! – because it may just be the best thing you can do.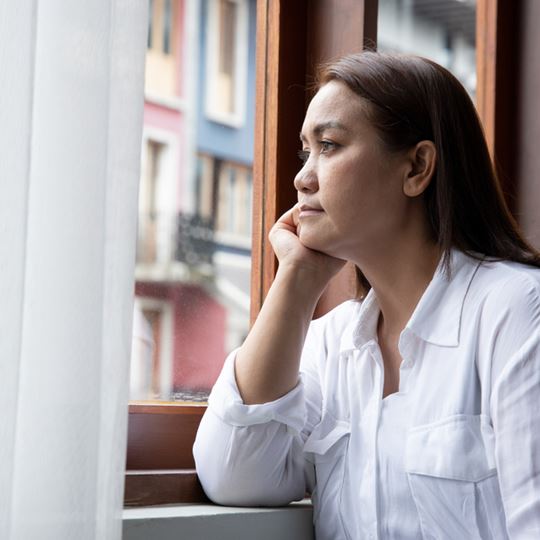 How to cope with empty nest syndrome through fostering
With this new chapter of your children leaving home, there is an opportunity to do something amazing. With thousands of children in need of a loving foster family, becoming a foster parent is a wonderful way to make a difference and fill your home with the sounds of children again.
With a spare room in your house, more time available, and a great deal of parenting experience, fostering could be the best path you decide to take. Caring for vulnerable children is incredibly rewarding. You will find a new role and purpose in life that can literally change lives – as well as offer many benefits for you.
Firstly, it is a paid career so you will receive a generous fostering allowance to help you provide for a foster child as well as reward you for your hard work. You will learn so much – through exceptional training and support – from the basics of fostering, safeguarding and first aid, to disabilities and psychology.
As well as professional development and a role to be proud of, you will also widen your social circle – building friendships with other foster parents, attending family events and support groups, and feeling a part of something incredible.
Benefits of fostering
Provides a safe and stable home for a child in need.
Offers an opportunity to make a positive impact on a child's life.
Allows you to experience the joys of parenting and nurturing.
Fosters personal growth, empathy, and compassion.
Helps you develop new skills in childcare and advocacy.
Provides a sense of fulfilment and purpose.
Fostering can help with empty nest syndrome.
Creates a sense of belonging and a strong sense of family.
Promotes cultural exchange and diversity.
Builds lasting relationships and connections with the foster child and their biological family.
Contributes to the betterment of society by supporting vulnerable children.
Why looking after siblings can help with empty nest syndrome
There are many types of foster care placement, however, one that many facing an empty nest choose to offer is in fostering siblings. At Fosterplus, we always aim to keep siblings together where possible, as they benefit from that stability and comfort to support them with their separation from their birth parents. Additionally, for a family whose children have flown the nest, welcoming siblings can bring an exciting level of activity and noise into a newly quiet home.
Once you have decided to foster, there are a few steps to take, including initial enquiry and a home visit, application and assessment visits, and then becoming approved and matched with a child or children. A part of the process is working out the types of children you would be able to care for, your experience and preferences, and deciding what is suitable for you and your family. The matching process is essential and helps ensure the best outcomes for, not only, the children but the foster parent as well.
Maintains sibling bond and prevents separation, providing emotional support and stability.
Helps with attachment and restoring the relationship of siblings.
Offers a sense of familiarity and continuity for the siblings during a challenging time.
Enhances the overall well-being and development of each child through shared experiences.
Promotes a sense of belonging and identity within the family unit.
Reduces the stress and trauma of being separated from siblings.
Provides an opportunity for siblings to grow and learn together.
Encourages mutual support, cooperation, and teamwork between siblings.
Strengthens family dynamics and creates a nurturing environment.
Facilitates easier transitions and adjustments for the siblings in their foster home.
Promotes lifelong relationships and a sense of lifelong connection among siblings.
Bring your parenting experience to the table
You may have started to consider fostering because of suffering from empty nest syndrome, don't ever overlook your experience as a parent, or even more a parent of siblings! Although you felt that the noise and chaos sometimes reached its limits, the absence of it is even worse. Over the years, you learned how to provide for children, respond to various behaviours, and possibly settle sibling disputes. A great deal of that experience will come in handy when looking after foster children.
You may feel like you are starting over at ground zero with foster siblings, but just remember how you handled your own children. Bear in mind that the world depends on parents like yourself who can give a loving and stable home to siblings. It isn't something every foster parent can handle but, with your experience, you could give vulnerable children the chance to thrive and grow together, as siblings deserve to do.