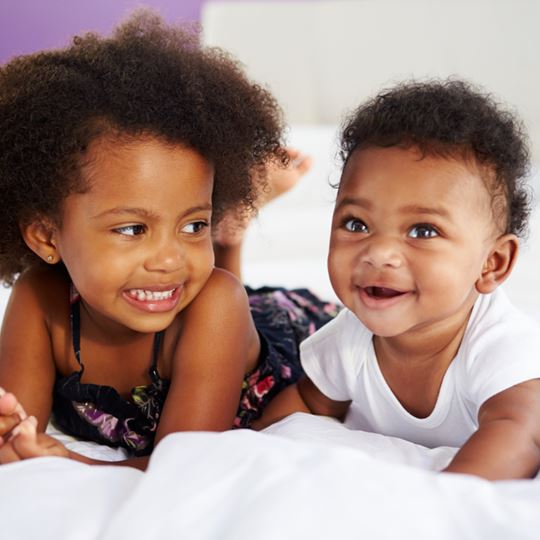 Top 5 reasons to foster siblings
Fostering siblings is one of the most important roles you can do.
At a time when vulnerable children are having their world turned upside down, by keeping siblings together, you're giving them the opportunity to stay with each other. Allowing them to go through this journey together and continue to be by each other's side.
We understand that fostering sibling placements might sound like a big job to take on, but there are so many incredible benefits of placing siblings together in foster care.
5 reasons for keeping foster siblings together
So, what are the benefits of keeping siblings together in foster care? Let's have a look.
Children are more likely to settle down and progress in their new foster home if they are kept together. This can make things much easier not just for them but for you and your family too.
By being placed together, brothers and sisters are able to nurture their relationship, allowing them to be a great support to each other at such a difficult time.
Keeping foster siblings together gives them the comfort of having someone with them who they know and trust. This can help them feel safer and less isolated from their family, making it easier for them to come out of their shell and settle into your home quicker.
When fostering sibling groups are placed together, they experience greater stability in their placement, which is beneficial to mental health, paving the way for a more positive future.
Fostering siblings group is also a wonderful way to combat empty nest syndrome. If your birth children have left home and you're missing the noise and bustle they took with them, sibling foster placements can help fill the hole they left in your home and your heart. Not only will you be providing them with a safe and secure home, but you'll be able to use the parenting skills you've acquired over the years, giving your foster children the chance of a healthy and positive future.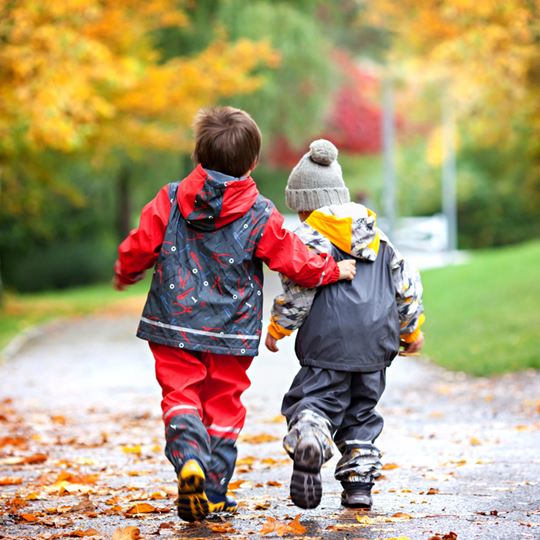 Why do siblings get separated in care
Do foster siblings get separated in foster care? Sadly, 37% of children with a sibling are separated when placed in care. This equates to around 20,000 children or more than one in three, which means thousands of siblings are split up in foster care. This is a huge amount, and at Foster Plus, we always try to keep sibling groups together.
However, unfortunately, it's not always possible to keep brothers and sisters together. This happens for a number of reasons, such as the sibling group being too big to place them together, not enough space in the foster carer's home, the age difference being too significant, or there just aren't enough foster families willing to take on siblings.
It is more common for younger siblings to be placed together, which means older siblings or teenage siblings might struggle to be placed together.
There are negative effects of separating siblings in foster care. One of the main issues is if children are removed from their home and their parents, and then further separated from their siblings, it can lead to increased levels of fear, grief, anxiety, and isolation. Research has shown that if older children are removed from their sibling group, it can result in them feeling negatively about themselves and thus making it harder to accept a new foster family in return.
Sibling relationships are key to maintaining family bonds, as well as ensuring the siblings never feel alone, so if you believe you have the space in your heart and your home to welcome foster siblings, we'd love to hear from you.
What you need for fostering sibling groups
Contrary to what you might think, there aren't any special requirements needed to foster siblings. As long as you are over 21, have the legal right to work in the UK, and have at least one large spare room, you already meet the minimum requirements.
We understand that opening your home to fostering sibling groups might feel like a more significant challenge, which is why we offer 24/7 support for foster parents all year long, as well as comprehensive, specialist foster training to give you the tools you need to be an amazing foster carer.
The most important thing you need to stop siblings being separated in foster care is a loving, stable home, and the patience, energy, time, and compassion to meet the needs of each individual child.
Tips for sibling foster placements
Across the UK, 86% of fostering services like Foster Plus have an urgent need for foster carers for siblings.
The challenges of fostering siblings might be easier to deal with than you think. Fostering siblings provides the opportunity for them to be amazing emotional support to each other. After all, who better to have with you than someone who can relate to the challenging situation you find yourself in?
Space - while it is a mandate of the fostering services that every child over the age of three has their own bedroom, exceptions can be made, especially when it comes to fostering siblings. If the room is large enough to hold siblings together, it is possible for them to share. This is something we can chat about when you enquire about fostering with us.
Rely on support - at Foster Plus, we're by your side every step of the way. You will have a team of specialists around you, including a dedicated social worker, who will be in attendance to discuss anything you want and we're here to help however we can. You should also line up a personal support network of friends and family who can help with everyday tasks and be there for you should you need it.
Be patient - fostering siblings and welcoming them into a new home can be daunting for everyone involved. Even with the support of their sibling, you will need to be patient and empathetic and give them the time and space they need to adjust. Make it clear that their bedroom is their safe space, and they can take as long as they need to feel secure in your home. You should recognise that the siblings will likely grieve what they have lost before they celebrate what they have gained. Remember that even if you know they are better with you, they might not realise it yet. Forming an attachment with each sibling takes effort and individual time with each child.
Treat them as individuals - whether they are a different sex from each other or different ages, every child is an individual and needs to be treated as such. Never have a preference and do whatever you can to meet each child's needs. If you struggle at any point, that is what we are here for.
Get to know them - we'll give you as much information as we can about your foster children and you should spend time getting to know them. You can decorate their room or buy them books, toys, and clothes that you feel they will like. Always encourage but never push them to open up.
Don't have expectations - don't expect the siblings to all transition into your family immediately or process their experiences, or to behave the same once they are in a safe environment. It can take time for them to come around.
Plan fun activities - try to schedule a fun family activity every week you can enjoy as a whole family. This can help build the bonds of trust, security, and love.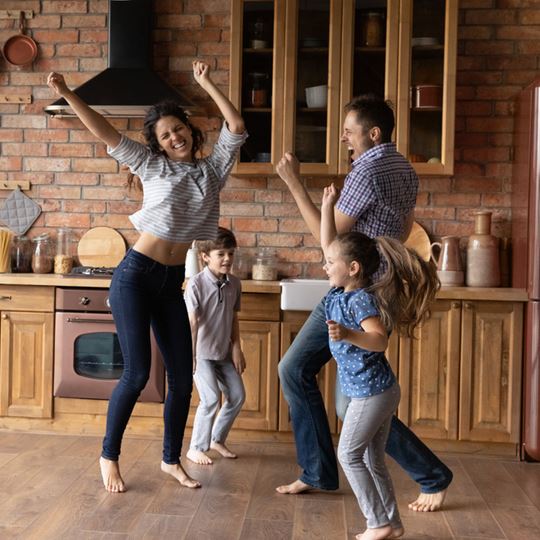 Stop siblings being separated in foster care with Fosterplus
By keeping siblings together, you'll be helping to keep a family together and have the opportunity to make a huge difference in their lives. You can also enjoy getting to know the siblings individually and as a unit, enhancing your relationship and forming life-long bonds.
If you have the space, patience and love, together with our foster training, you could have everything you need to open your heart and home to siblings. To find out more about the benefits of placing siblings together in foster care, download our Sibling Information Pack or get in touch with us today and we'll gladly answer all your questions.