Changing careers can be a challenging and overwhelming time. But, it's also a time that can bring excitement. A new career can push you further, fulfill you, and help you use the skills you gained in previous roles.
Working as a prison officer will have given you a plethora of skills that can be transferred to a variety of jobs, giving you a wide range of options to choose from.
So, if you're on the hunt for a job after being a prison officer, then read on. We have 6 alternative jobs for prison officers to inspire you and give you something to think about.
Ex prison officer transferable skills
Being a prison officer requires a diverse skill set to handle various situations and effectively maintain safety and order within the prison.
As a prison officer, you would have been responsible for keeping the prisoners under your watch secure and safe as well as providing support for anyone who was vulnerable.
Staying on top of the prison routine, working closely with your colleagues as a team, managing the day-to-day challenges of the prisoners, keeping detailed records and reports, and remaining calm, understanding, and caring under pressure, are all responsibilities you would have undertaken during your time as a prison officer.
Some of the other top skills you might have developed during your career may include:
Communication - excellent verbal and written communication skills are vital for a prison officer to interact with inmates, colleagues, and higher authorities.
Conflict Resolution – you might have encountered challenging or dangerous situations that would have required conflict resolution skills.
Problem-solving – situations would have arisen where you had to think critically and make decisions in high-pressure environments.
Flexibility - working in a prison can be unpredictable, and you would have had to adapt quickly and flexibly to changing circumstances.
Observational skills – you understand how to be vigilant and attentive and able to spot potential security risks or signs of trouble.
Empathy – you understand the importance of empathy and compassion when working with inmates and how it can help the prison environment run more effectively.
Teamwork - whether leading or being part of a team, you understand the importance of teamwork and the value of working together.
Stress management – you're used to working in a highly stressful environment and can cope with the demands of the job.
Organisational skills - you're comfortable with managing schedules, documentation, and inmate records, all of which require strong organisational abilities.
Cultural sensitivity – you have worked with diverse populations which has required you to have cultural sensitivity and respect for people from different backgrounds.
Crisis management – you can respond effectively to emergencies and unpredictable incidents.
These are amazing skills that can open up a wide range of career opportunities in a variety of fields. So, really, the world is your oyster.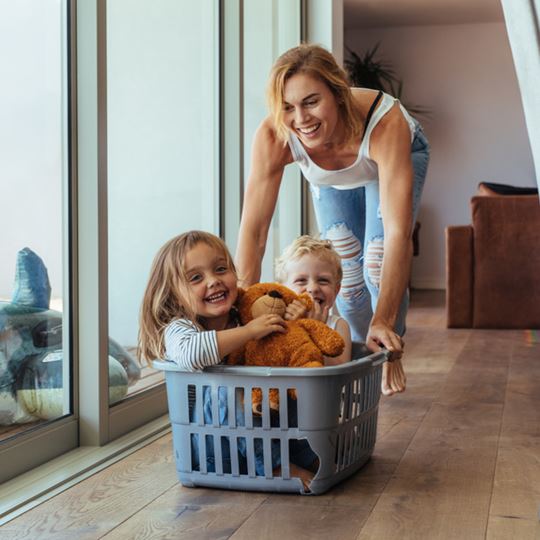 Best jobs for ex prison officers
Whether you feel like you've reached the ceiling in your current role, you want more flexibility, or you just want a fresh new challenge, here are some jobs for ex prison officers that might interest you.
1. Law enforcement
Having worked in a prison, moving into a career in the police force could be an ideal career move. It's a career that has progression and will allow you to use your problem-solving and conflict-resolution skills outside of a prison environment. Your understanding of the law and security protocols and your ability to work within a team in stressful situations would also benefit you in this role.
2. Security
If you enjoyed the challenges of working in a prison but you want to experience them in a different environment, a career in security could be perfect. You're already comfortable with maintaining security, handling tricky situations, protecting people and property, enforcing safety protocols, and conflict resolution. Working in security also allows you to explore different areas - including private, corporate, and event security.
3. Education
You can become a teacher or instructor in criminal justice or related fields after a career as a prison officer. You have the ability to lead a team, be a positive role model, organise schedules and lesson plans, calm stressful situations, and work in a busy and noisy environment while remaining in control and focused.
4. Social work
You can become a social worker or counselor, working with individuals who have been impacted by the criminal justice system or the general public. Social work positions can be suitable for ex-prison officers who want to assist vulnerable populations and promote positive change as they provide support and assistance to individuals and families in need. Your skills in empathy, organisation, observation, and communication will all come in handy in a career in social work.
5. Foster carer
When you become a foster parent, you have the ability to turn the lives of vulnerable children completely around. All of the skills you acquired during your time as a prison officer can be used in fostering. From being empathetic, compassionate, and patient as a child settles into your home, to handling any stressful situations and working as part of a team with your social worker and foster agency. You'll also receive an excellent salary, benefits, rewards, and training to further your skillset.
6. Probation officer
Another alternative job for prison officers is a probation or parole officer. Many of the skills you gained during your time as a prison officer can be used well in this role. You'll work with individuals who have been released from prison and help guide them and support them as they reintegrate back into society. You'll also ensure they adhere to any conditions set by the court and help them understand them.
Remember that transitioning to some of these careers may require further education or certifications, but the skills you gained as a prison officer provide a strong foundation to thrive in these fields.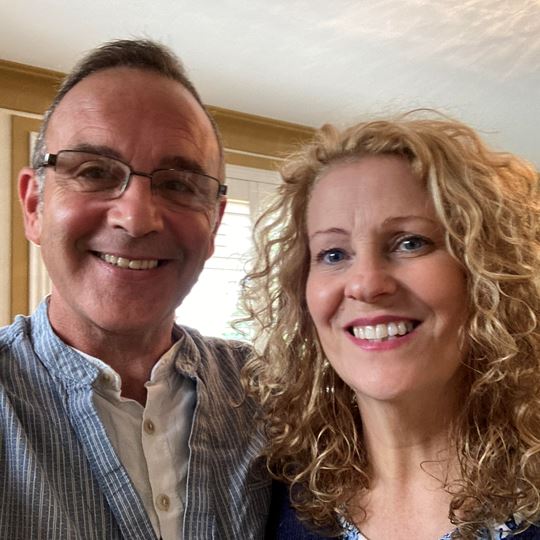 Fostering Stories: Kenny and Brenda
Kenny and Brenda share their experience and advice as both fostering and adoptive parents over the past decade.
Both having worked with vulnerable people throughout their careers, the couple always had a desire to foster children and young people.
Why fostering is a great alternative job for prison officers
As of March 2022, in the UK there were over 57,000 vulnerable children living with foster families, which is nearly three-quarters of the 97,000 children in care looked after away from home. While it's true that the number of foster parents has increased, and we are seeing more people enquiring, sadly, the number of children needing safe and secure foster homes has increased even more.
That's why we need people with the skills to foster, like you, to open your heart and home to children and young people desperately in need of a loving home.
Being a foster carer is not only life-changing - both for you and the vulnerable children you will care for - but it's also an amazing career, complete with career progression. You'll receive a generous fee and allowance, as well as a wealth of invaluable training, benefits, rewards, and support.
Fostering is also an amazing opportunity to utilise the skills you gained during your time as a prison officer and make a lasting and positive difference to children and families in your community and beyond.
It can take four to six months to go through the application and approval stages to become a foster parent, including a six-stage fostering process. This includes your initial enquiry, home visit, application form, assessment, fostering panel and approval, and finally matching you with your foster child (or children).
Although you can't become a foster parent overnight, the wait and work you put into becoming a foster carer is so worth it - for you and the children you'll be supporting.
Looking for rewarding jobs for ex prison officers? Fostering could be for you
Fostering is a highly rewarding, fulfilling, and challenging role, and you already possess a wealth of invaluable fostering skills that you can use to change children's lives for the better - helping to pave the way for a bright and positive future.
So, you're already halfway there.
As long as you meet the minimum requirements to foster; are over the age of 21, have a spare bedroom, have the right to live and work in the UK, and genuinely care about helping children have the happy future they deserve, then we would love to hear from you.
Get in touch with Fosterplus today to see if fostering is the right career move for you.
Can't find what you're looking for?
By phone
One of our team is available to talk to you over the phone to answer any of your fostering queries.
Enquire online
You can get in touch by filling out our online enquiry form with any queries that you may have.
Your local team
Find contact details for your local office team. We're always happy for you to pop-in and chat.