Young Person Raises £240 For Homelessness
A young person at Fosterplus has taken on a 20 mile cycling challenge to raise money for homelessness charity Social Bite.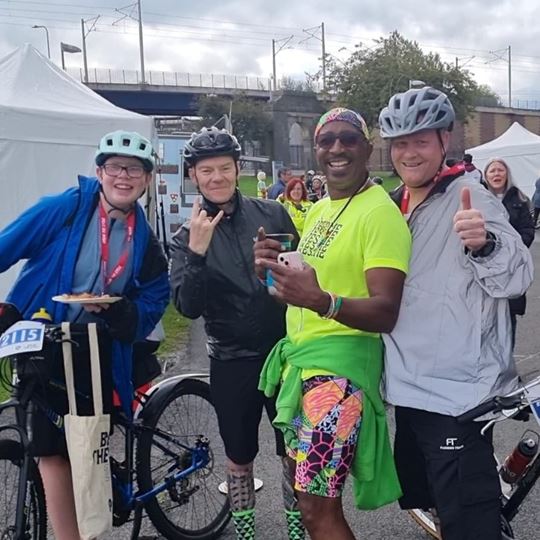 A young person at Fosterplus has taken on a 20 mile cycling challenge, raising over £240 for homelessness charity Social Bite.
 
*James started cycling just before the summer holidays after getting a new bike. Since then his passion for cycling has taken off with James gradually increasing his distances and enjoying different cycle tracks and challenges.
At the end of this year, he decided it was time to take on a bigger challenge and signed up to the 'Break the Cycle' charity event by Social Bite - a charity that works hard on fighting homelessness in the UK.
James's aspiration was to use his passion for cycling to challenge himself while encouraging the many kind people he knows to sponsor his efforts. The tricky bit came when he realised he needed an adult chaperone to join him. Fortunately, he  ended up with two willing volunteers - Fosterplus Social Worker Thomas Graham led the way and Service Manager David Hancock joined as the third musketeer.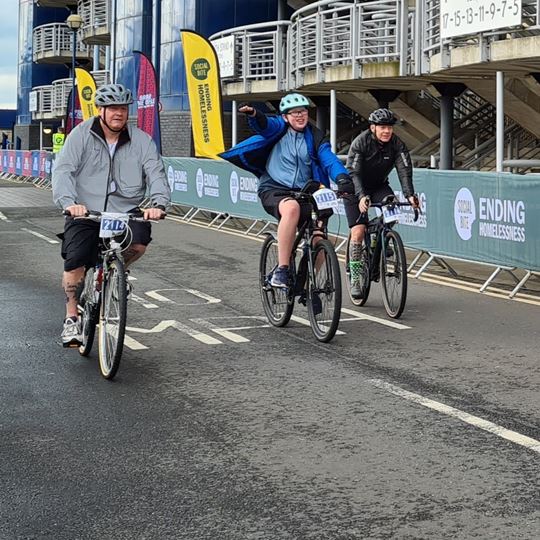 "Fosterplus Edinburgh are ever so proud of our magnificent young cyclist" 
When the big day arrived, it was a wet, windy and wild Sunday morning. James and the team were joined by over a thousand riders taking part. There was an energetic warm up by Mr Motivator at Linlithgow Palace before everyone set off on the cycle challenge - led by champion cyclist Sir Chris Hoy.
With a huge amount of support from members of the Fosterplus team, including foster parents and children, they cycled through Murrayfield stadium to take the finish line. With 20 miles under their belts, the challenge was completed in just under two hours!
David Hancock reported that the team in Edinburgh are so very proud of James and what he has achieved. His dedication to his cycling hobby has not only enriched his life, but has inspired him to help others in need through fundraising.
James's medal for completing the challenge now takes pride of place in his bedroom and we're all eagerly excited to see the whole Fosterplus team take part in next year's challenge.
You may also find interesting...
Can't find what you're looking for?
By phone
One of our team is available to talk to you over the phone to answer any of your fostering queries.
Enquire online
You can get in touch by filling out our online enquiry form with any queries that you may have.
Your local team
Find contact details for your local office team. We're always happy for you to pop-in and chat.