Fosterplus Help Raise £1,222 for BBC Children in Need!
Read how our teams at Fosterplus came together to raise an amazing £1,222 for Children in Need.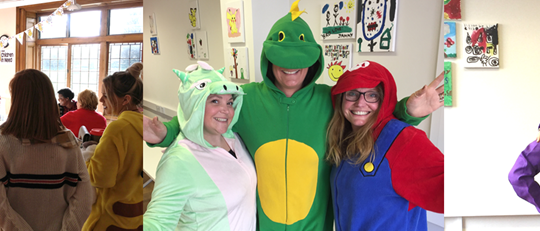 Our teams at Fosterplus were excited to take part in this year's Children in Need campaign. We held a company wide fancy dress, a lovely coffee morning, and some exciting competitions and raffles.
This is such an important charity that works throughout the year to ensure that every child in the UK has a safe, happy and secure childhood, and the chance to reach their full potential. It relies on the hard work and commitment of thousands of fundraisers across the UK, who donate their time and money to put on events in support of the Appeal.
Therefore, we would like to say a big thank you to all the staff and foster carers who got involved and helped us raise an amazing £1,222 for this wonderful cause!
All the money raised will help transform the lives of disadvantaged children and young people across the UK.
You may also find interesting...
Can't find what you're looking for?
By phone
One of our team is available to talk to you over the phone to answer any of your fostering queries.
Enquire online
You can get in touch by filling out our online enquiry form with any queries that you may have.
Your local team
Find contact details for your local office team. We're always happy for you to pop-in and chat.