Fosterplus Donates Over 300 Items to Food Banks This Christmas
Read how Fosterplus have been collecting food to help those in need during the festive season.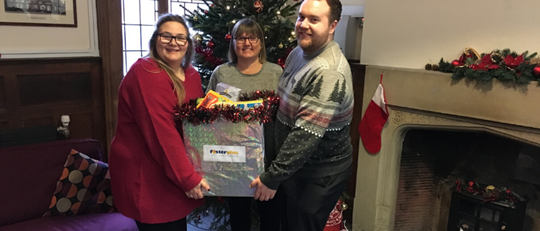 Our local teams have been busy collecting food to help those in need during the festive season.
The Trussell Trust has revealed that December 2018 was the busiest month for food banks across the UK last year. During the month, 186,185 three-day emergency parcels were provided and 78,536 of these were for children. This is an upsetting 44% increase than the monthly average for the 2018-2019 financial year.
Our staff and foster carers, who provide suitable families for looked after children, filled boxes with tins and packets to give to various food banks across the country, collecting more than 300 items.
The food donated to various food banks from Gloucester to Edinburgh, is given in emergency food parcels to people referred because they cannot afford to feed themselves and their families.
Donations included a variety of long-life food items, drinks, Christmas treats, toiletries, household products, dog food and baby supplies and were delivered to various food banks this week, to enable local people to have a happier Christmas.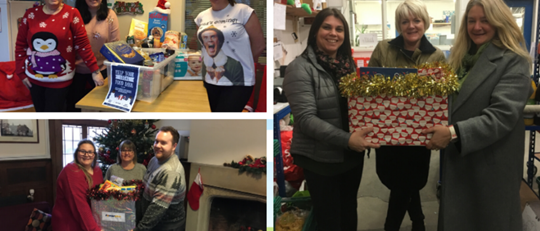 David Hancock, Service Manager at Fosterplus Edinburgh, commented: "We wanted to give something back to the local community and transform the lives of those in need, especially the younger people needing support.
"More families are needing additional support now more than ever. So, as many sit down to open their presents and enjoy their Christmas dinners, we wanted to give as much as we could back to those in the area to ensure that our community won't go hungry over the festive period."
We'd like to say a big thank you to everyone who donated to our Food Bank Appeal – thanks to your generosity, we've helped even more families in crisis this Christmas.
You may also find interesting...
Can't find what you're looking for?
By phone
One of our team is available to talk to you over the phone to answer any of your fostering queries.
Enquire online
You can get in touch by filling out our online enquiry form with any queries that you may have.
Your local team
Find contact details for your local office team. We're always happy for you to pop-in and chat.