Fosterplus Ayr Recognised for Improving Health & Wellbeing of Workforce
Find out more about how our Ayr office has been recognised for helping to improve health and well-being of staff.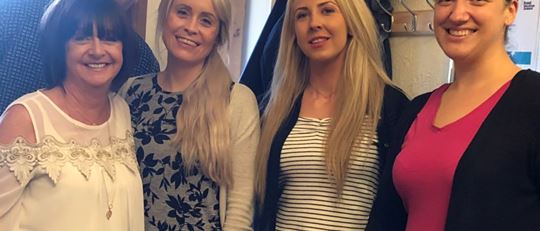 We're pleased to announce that our Ayr centre has been recognised for their hard work in helping to improve the health and well-being of staff.
For the fifth year running, the team have achieved a Bronze Award in the Healthy Working Lives award programme, which recognises the achievements of promoting a healthier, more motivated, and productive workforce and helps them move forward in a structured and supported way.
The centre ensures that staff are offered healthy options at work including bottles of water and fruit on visits, as well as providing the opportunity to engage in training events relating to physical and mental health.
The training events also allow staff to take time to read, do puzzles, knit, chat or just simply relax.
The award reinforces our vision of providing a healthy environment for staff to flourish in their roles and ultimately improve long term outcomes for children in care.
Fosterplus Ayr Team Manager, Sharon Telfer, said: "The Healthy Working Lives award programme is a great opportunity for us to promote and improve the health and well-being of our team.
"As a fostering agency, we are committed to health and well-being and we are so proud to achieve this award again and will be working towards achieving our sixth consecutive award in 2020."
You may also find interesting...
Can't find what you're looking for?
By phone
One of our team is available to talk to you over the phone to answer any of your fostering queries.
Enquire online
You can get in touch by filling out our online enquiry form with any queries that you may have.
Your local team
Find contact details for your local office team. We're always happy for you to pop-in and chat.