Celebrating Foster Parents Who Are Keeping Siblings Together
We are celebrating inspiring foster parents who are keeping siblings in care together.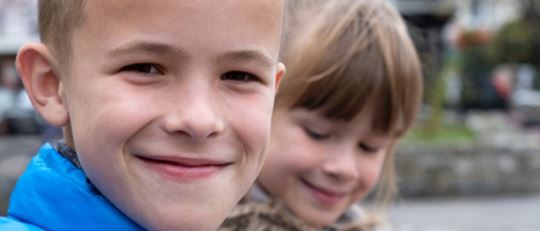 Our Edinburgh team are celebrating inspiring foster parents during National Siblings Day and urging more people to consider fostering brothers and sisters who need a family home.
It is thought between 50% to 80% of children in care across Scotland have been split up from their sibling groups, and currently, there is a nationwide shortage of foster parents.
National Siblings Day is celebrated every year on April 10 (today), intending to follow in the spirit of Mother's Day and Father's Day and aims to honour the relationships between brothers and sisters.
To celebrate the national day, we are shining a spotlight on foster parents who have honoured the life long bonds between brothers and sisters.
Denise and George Jarvis, foster parents supported by Fosterplus have been fostering for six and a half years, and during that time they have cared for three young girls, two of whom are siblings.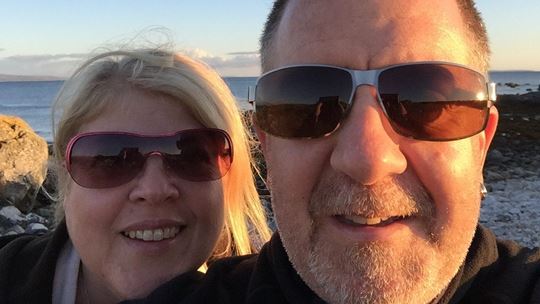 Talking about her journey as a foster parent, Denise commented: "It's the most emotionally rewarding thing we've ever done, caring for our eldest foster daughter and two sisters has been a huge transitional change. It's been just the two of us for a very long time and now our lifestyle has completed changed. Holidays for two have now turned into holidays for five.
"You have school clubs to think about, scouts, brownies, meals out – it's endless, but becoming parents for the first time through fostering is the greatest gift we've ever been given."
"Being able to keep the two girls together has made the world of difference, they've flourished together over the last five years and it's been wonderful to see."
David Hancock, Registered Manager for Fosterplus in Edinburgh, said: "The number of children who require foster care placements and enter the foster care system to secure their wellbeing is significant. Many of these children are brothers and sisters who are often forced to live apart due to the lack of foster parents who are open to caring for siblings.
"At Fosterplus, our job is to ensure the children who enter our care are happy, healthy and well looked after. When brothers and sisters are placed together, it can cause less emotional upset and research shows that it's the preferred option for most children too."
If you would like to find out how you can foster siblings or fostering in general, call 0800 369 8511 or fill our online form today.
You may also find interesting...
Can't find what you're looking for?
By phone
One of our team is available to talk to you over the phone to answer any of your fostering queries.
Enquire online
You can get in touch by filling out our online enquiry form with any queries that you may have.
Your local team
Find contact details for your local office team. We're always happy for you to pop-in and chat.