Carers Shortlisted for Two Fostering Excellence Awards
Read about our Paisley foster carers who have been shortlisted for two Fostering Excellence Awards.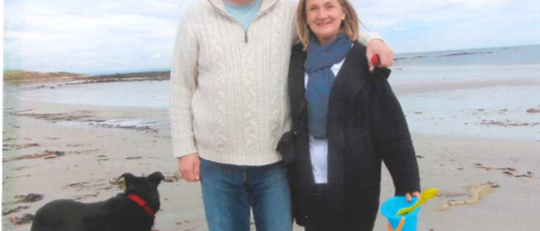 We're proud to announce that one of our Paisley foster carers has been shortlisted for two Fostering Excellence Awards.
Lynne, who has been fostering with husband Ian for over 9 years, has transformed the life of every child who has come into her home, including 2 sisters who have been placed with her since 2011.
As the UK's most prestigious foster care awards, The Fostering Network Fostering Excellence Awards celebrates those individuals who make outstanding contributions to the lives of children in care. Lynne has been shortlisted for two awards, including the Outstanding Contribution by a Foster Carer and the Jon and Kathy Broad award, which recognises the amazing work of Foster Carers who specialise in fostering children with learning disabilities.
Lynne's Supervising Social Worker, Liz, who nominated her for this award, shares their journey: "Lynne and Ian currently care for two sisters on a permanent basis, one of whom is visually impaired. Lynne as the main carer does fabulous nurturing work."
Talking about the couple's dedication to the children in their care, Liz commented: "Lynne and Ian always go above and beyond expectation to look after the children in their care. One young boy, who moved on a number of years ago, was delighted to return to their home and see a photograph of him on display in the family home and to learn that the girls that are in permanent placement have always known of him and the high regard that he was held in."
"When Lynne found out that the boy's memory boxes had been lost, she pulled out a box where she had a lot of duplicate information and photographs, helping him to fill the gaps in his memory."
"The couple are tireless in their dedication to the children in their care. Everything they do is child centred; weekends, holidays and activities are always about it being a family focused event."
Lynne and Ian are excellent foster carers who emanate love and compassion to children that they have cared for and we're so pleased to see their work being recognised by The Fostering Network.
You may also find interesting...
Can't find what you're looking for?
By phone
One of our team is available to talk to you over the phone to answer any of your fostering queries.
Enquire online
You can get in touch by filling out our online enquiry form with any queries that you may have.
Your local team
Find contact details for your local office team. We're always happy for you to pop-in and chat.