"I just couldn't stop thinking to myself, 'I want to help; I want to make a difference…'"
Sarah and her husband, Steven, decided to embark on a new journey in fostering just over three years ago, after a lifetime of wanting to give children a brighter future.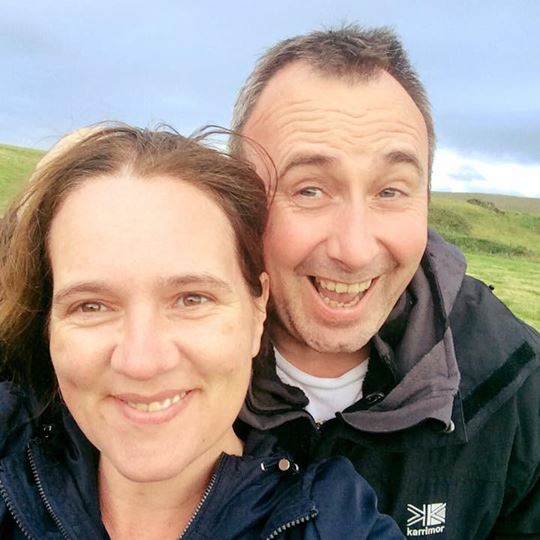 Sarah and her husband, Steven, who live in Scotland with their daughter, aged 17 have always had a desire to help children and give them a better start in life.
Sarah has previously worked with a local group who focus on supporting children with disabilities, Sarah explains, "I used to go along and take part in that support club every Friday night, I've always been very interested in taking care of children and helping where I can."
But there was a specific moment in time that influenced Sarah to make the life-changing decision to leave her job as a HR Manager and dedicate time to fostering children.

"When I was leaving Tesco one day, I noticed a young boy stood outside. His mum was quite dismissive of him, so much so that I just froze. I saw her grab him and throw him into the back of a taxi. I was so shocked and couldn't believe that a person could behave that way towards someone, particularly a child. I can still see his face to this day."
Sarah continues: "It took me a while to fully understand what I'd witnessed that day. I just couldn't stop thinking to myself, 'I want to help'.
"Fostering then became something I started to explore. I quickly realised that there were so many more children than just that little boy.
"I truly believe the path you take in life determines the effect you have on other people – and from then on I wanted to make a difference."
At the end of July 2018, the couple welcomed their first two foster siblings to the family home: "It has been a wonderful experience and I truly believe we have been perfectly matched. We have a great relationship with the boys, and we couldn't be happier."
Sarah believes it is the support she has received throughout her fostering journey with Fosterplus that has been the difference. She explains: "Everybody at the Fosterplus office has been extremely helpful and supportive, particularly Katie, the manager. I called Katie really upset once as my social worker was unavailable due to annual leave and Katie drove all the way to accompany me to a meeting."
"Lauren, our social worker, has also been such an important part of our lives, she is there for us no matter the time of day. It's things like this that really stay with you because regardless of what happens during your fostering journey – you will always be supported wholeheartedly. That's the reason why I chose to foster with Fosterplus, as the level of support and care is just amazing."
The family's journey so far has already given the family many rewarding memories. They've started to see their foster children blossom into more relaxed, happy, and confident young boys. There have been a few particularly special moments that have stood out from the rest, Sarah reveals.
"That moment when they've got sheer confidence standing up on that big stage at their school play. You can just see them looking for you and then you see such a change in the way that they are standing and singing because they've caught your eye and they know you are there for them. You wave and they wave back at you!"
"It's those moments when they come home, and they have their achievement certificates or football trophies, or they've learnt a new song on the piano and it just makes you burst with pride."
Sarah's best advice to anyone considering fostering would be to talk to a fostering agency: "Phone up the agency, ask them questions, invite a social worker to the house and find out how you can make a difference to a child's life.  Ask what levels of support that you can give to help a child."
If you would like to learn more about fostering, why not get in touch. One of our team members would love to tell you about the process, our support package and generous foster career pay allowances to help you decide if it's right for you.
You may also find interesting...
Can't find what you're looking for?
By phone
One of our team is available to talk to you over the phone to answer any of your fostering queries.
Enquire online
You can get in touch by filling out our online enquiry form with any queries that you may have.
Your local team
Find contact details for your local office team. We're always happy for you to pop-in and chat.