"You get to take these children in and give them better hope for the future"
Foster dad John shares his love for fostering and family life.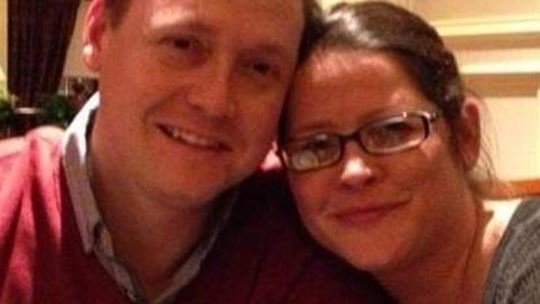 John and his wife Sara are both retired from the military and have now dedicated themselves to helping those in need. While John is now a full-time foster parent and takes on both parent roles, his wife works as a nurse.
John, Sara, their two foster children, and five dogs, are a happy family, who sing and have fun together everyday. This Father's Day, John is inviting others to take a look into the world of fostering, and consider changing the life of a vulnerable child.
John loves his new family, but he also recognises the challenges that come with fostering. He said: "It's been a whirlwind of a journey for me and my family.
"It's the hardest job I have ever done, and I have been in the military, but it is equally rewarding".
John doesn't have any children of his own but helped raise Sara's son many years ago. Since then he has had to teach himself how to be a parent. He said: "We had to relearn how to be parents. We had to adapt and try to match our way of parenting with today's way of parenting.
"Fostering is not just giving a child a home, you have to learn about the children, their journey and where they come from. You get to take these children in and restructure their lives into something meaningful, and give them better hope for the future"
John believes in traditional parenting and the importance of core family values. Their family has a special motto that they use when things get challenging. It goes like this: "I am brave, I am special, I am loved, and I am clever… And we are family!" Sara said: "These words are a part of our home, and we want them to grow up knowing that these words are very special because they represent everything these children are".
John is very proud of the progress the children in his care have made. He fondly says about one of them: "He could hardly speak when we first got him and now I can't get him to shut up!"
John has a unique perspective on fostering. He sees it as not only a wonderful opportunity for children, but also as a great experience for foster parents. He said:
"Use fostering as an opportunity to not only improve a child's life but your own as well. Use your fostering journey to experience new things, make new memories, and see it as a chance to have a new family. Enjoy the experience, learn and thrive together as a family."
John and Sara are trying to give the children in their care as "normal" a childhood as possible. Sara said: "We want to give them the best tools to step forward and we know they are going to be safe in the world when they grow up and move on".
"Even after they are all grown up, they'll know that our doors are always open, that this is their home."
John has grown up with brothers and never had children of his own, so fostering a girl came with many unknown challenges and he has had to reach out for help from his wife and the people around him. He encourages other foster dads to do the same. He said: "Never ever be afraid to ask for help, especially if you are a man".
John has also received a great deal of support from the team at Fosterplus. He said: "I can pick up the phone and there's always someone on the other side with a kind word and helping hand. It's very handy and I can always rely on them".
This Father's Day, John and Sara are encouraging more people to take on fostering and becoming mums and dads to children who need families.
If you would like to learn more about fostering, get in touch with us today. Or read more about becoming a foster parent to find out more about the process and what's involved. 
You may also find interesting...
Can't find what you're looking for?
By phone
One of our team is available to talk to you over the phone to answer any of your fostering queries.
Enquire online
You can get in touch by filling out our online enquiry form with any queries that you may have.
Your local team
Find contact details for your local office team. We're always happy for you to pop-in and chat.