"We soon realised that they just wanted to be loved"
Irene started fostering 6 years ago and shares some of her best memories as a foster carer.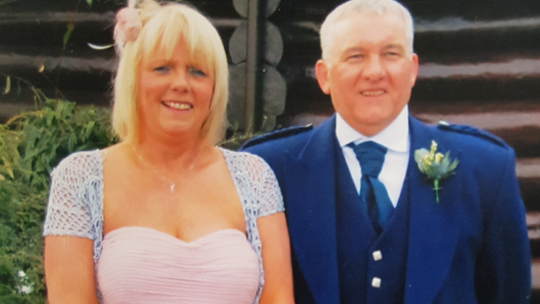 Irene's fostering journey started back in 2012, where she was enjoying a career in child care but wanted to do more and foster a child. Mindful that fostering would not just change her life, but her family's too, she embarked on a mission to gain her husband and daughter's blessing.
"My daughter thought I would be perfect for the role and was so proud to tell all her friends. My husband, on the other hand, took a little more convincing. But he came around to the idea in the end", Irene recalled.
"It took about a year for him to agree to 'give fostering a go'. After speaking with an old friend and discovering that both him and his brother now foster, he returned home and said, 'I think we can do this, let's go for it!'. I was over the moon."
So the couple went ahead and applied to become foster carers. Their dreams were fulfilled after being approved, and shortly after welcomed their first children into their home, a brother and sister aged four and six. Five years on and the children continue to live with Irene.
"It hasn't always been easy. The children had some challenging behavioural issues and I was thankful for the support I was given from the local team, family and friends. We've all worked hard to make sure they receive the help and support they need to progress. I'm so proud of how far they have come.
"We soon realised that they just wanted to be loved and have people around them that they could call family. They saw me and my husband as role models."
Fostering has brought the family so many great memories. Irene recalls a family holiday to Florida and noticed tears flowing down one of their children's faces. When asked what was wrong he replied "they're happy tears, I can't believe what I'm seeing."
Five years on, Irene said, "being loved by these children is a massive thing and loving them back is another".
One of Irene's biggest surprises about being a Foster Carer is the positive influence it has on her own children. Irene's daughter is now completing a degree in Social Work at university. "I am so proud of her and how she's been inspired to help those less fortunate and vulnerable in our society", Irene added.
It's estimated that fostering services need to recruit a further 5,900 foster families in the UK, over the next 12 months. If you'd like to learn more about fostering siblings, then please get in touch with our friendly team – we'd love to hear from you.
You may also find interesting...
Can't find what you're looking for?
By phone
One of our team is available to talk to you over the phone to answer any of your fostering queries.
Enquire online
You can get in touch by filling out our online enquiry form with any queries that you may have.
Your local team
Find contact details for your local office team. We're always happy for you to pop-in and chat.