"Fostering has given us the ability to become parents for the first time"
Foster parents, Denise and her husband George share how they've been able to give children who have had a poor start in life, a better future.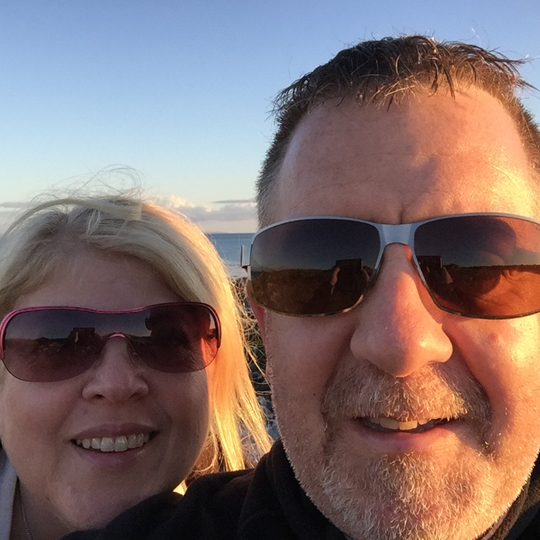 Foster parents, Denise and her husband George share how they've been able to give children who have had a poor start in life, a better future.
Six and a half years ago, Denise Jarvis sold her beloved business in dog walking which she ran for almost seven years and became foster parents with her husband George to three girls, who they still care for to this day.
After selling her business and George working as a train driver for a freight company, Denise was at a loss with what to do with all the spare time and space she had in their four-bedroom house, which only housed them and their three dogs.
Flicking through the television one evening, Denise came across an advert for fostering and was left feeling inspired by the care that children received through the kindness of people that were in similar situations to her.
"The advert rang a bell with me, and I just couldn't get it out of my head. I thought wow, there are children out there that are crying out for some love and affection and I'm living my happy life, but with the capacity to help children and young people who really need nurturing and looking after."
After enquiring with Fosterplus, the couple completed the assessment process and within just seven months they were placed with their first child.
Not only was fostering a first for them, but so was parenting due to having no children of their own.
"George and I met later on in life and with a busy work schedule we just didn't find the time to have children of our own.
"If we'd have met 10 years earlier life it may have been very different, but we wouldn't change it for the world as we've had the opportunity to give something back to children who really need our support. Besides, fostering has given us the ability to become first time parents and I'm really grateful for that."
Denise, 48, and George, 50, welcomed their 13-year-old foster daughter into their home, who quickly showed them the challenges that can come with parenting.
"We've had to learn very quickly; it was the complete unknown for George and I. When Daisy* arrived, she was extremely withdrawn and didn't trust anyone. She didn't even unpack her belongings for six weeks, which was extremely hard for us."
However, with the love and care that Denise and George showed for her it didn't take Daisy long before she came out of her shell and started to flourish into a bright, and confident young teenager.
"We can't believe the change in Daisy, it's as if we are caring for a completely different child. She has made us extremely proud."
"We've watched her finish high school, secure a place at college, pass her driving test and compete in the Equestrian National Championships. I'm not sure any of these things would have happened if we hadn't given Daisy a second chance in life."
Denise and George's family of three quickly became a family of five when the couple were placed with two siblings a year and a half after caring for Daisy.
The siblings both have chronic medical conditions which makes their behaviour a little challenging. "You have to understand that these children have had a poor start in life, and even though you might be looking at a young adult you have to remind yourself that developmentally they're still only young."
Denise added: "It's been a big transitional change; it's been just the two of us for a very long time and now our lifestyle has completely changed. Holidays for two have now turned into holidays for five."
"You have school clubs to think about, scouts, brownies, meals out – it's endless, but becoming parents is the greatest gift we've ever been given."
Denise and George have cared for five children, two of which were with them on respite care. Talking about their decision to foster more children in the future, Denise said: "We've only ever looked after girls, I'm not sure why, it's been a complete fluke, but we would definitely love to help other children in less fortunate positions, but we don't mind what gender, we are open to helping all children that could benefit from a better start in life."
"After all, it's the most emotionally rewarding thing we've ever done."
Denise and George are part of our Edinburgh fostering team – if you're interested in becoming a foster parent and would like to learn more, then speak to one of our fostering advisers today.
You may also find interesting...
Can't find what you're looking for?
By phone
One of our team is available to talk to you over the phone to answer any of your fostering queries.
Enquire online
You can get in touch by filling out our online enquiry form with any queries that you may have.
Your local team
Find contact details for your local office team. We're always happy for you to pop-in and chat.