"To be a foster carer has been a dream of mine"
Danielle always wanted to be a foster carer. She shares her first year of fostering this Mother's Day.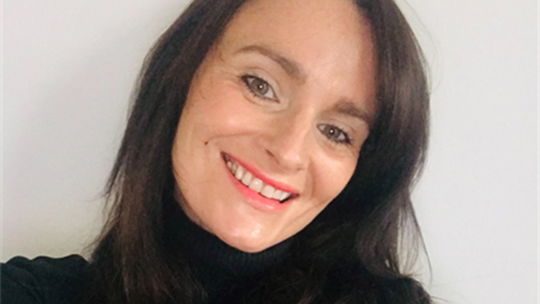 Foster parent Danielle started her fostering journey a year ago and feels like it is her dream come true to be a mother-figure to children who need it the most.
Danielle is a single parent and has been fostering with Fosterplus for a year. The agency has always encouraged her as a single foster mum. "I am a great believer that whatever is meant to happen in life will happen and when Fosterplus approached me to apply as a single parent I immediately agreed," said Danielle.
Alongside her foster son, Danielle has a birth son who was 7 when she decided to foster, and has been greatly supportive of her decision to start fostering. She said: "He has been absolutely fantastic since the beginning. If it wasn't for him, my job would be so much more difficult."
Danielle has opened up her family and shared her motherhood with a young boy and believes it is a great decision for both the children. She said: "My birth son made my foster son feel so welcome and they are best friends now, it is amazing to watch them together!"
Fostering is her full-time job now - before she started, she was doing a degree at university studying sports coaching and development. She is the first person in her family to go to university and wanted to be a PE teacher. She believes that this experience helped her understand children better.
Danielle said that her story is a good way to show her foster children that 'life doesn't always work out the way you plan it, but there are always opportunities to go back and do what you dreamed of'. Her independence is something she hopes will inspire others, and she said: "Everything I've done, I've done on my own, which I hope will inspire the kids."
Fostering is something Danielle has always wanted to do, ever since she was a child herself. "I used to say to my mum that I really wanted to help children and give them a nice childhood, just like the one I had. "To be a foster carer has been a dream of mine since I was really young and I was determined I was going to do it, and I got there in the end" she said.
Fostering is different for every single family, as there is no 'one size fits all'. Danielle talks about how there are two sides to it, she said: "On one hand I love being on my own, I am used to it but on it the other hand it's good to have a partner to be by your side if you've had a bad day or you'd like someone's opinion or reassurance about whether you're doing the right thing. You just have to make sure that the decision is right for you and your family - whatever that looks like - at the time"
Since starting her journey as a single foster parent, Danielle has received great support and encouragement from the people around her. She said: "My extended family has become a lot closer since I started fostering, I see my mum almost every day and she and my sister have been very helpful". Alongside the support from her family, Danielle has also received immense support from Fosterplus, she said: "I always feel that I can contact them and they're there at the end of a phone."
The young boy in Danielle's care is now in school, and excelling at academics and extracurricular activities. He is doing very well at piano and Taekwondo too, and is learning how much life has to offer. Danielle is an incredibly proud foster carer and said: "When you see, all the things that you provide for them and the experiences that you can give them that they may never have had before".
There are currently more than 80,000 children in care in the UK, and that number is set to increase to more than 100,000 by 2025. This Mother's Day, Danielle is proud to be supporting a child in foster care who needed a safe, loving and caring home.
Danielle said: "As long as you are patient and willing to understand where these kids are coming from, you can make a great foster carer. Motherhood is about loving and nurturing a child, and all mothers, regardless of their backgrounds - or even if they are not birth mothers - play an important role in shaping the lives of their children."
If you would like to learn more about fostering, get in touch with us today. Or read more about becoming a foster parent to find out more about the process and what's involved. 
You may also find interesting...
Can't find what you're looking for?
By phone
One of our team is available to talk to you over the phone to answer any of your fostering queries.
Enquire online
You can get in touch by filling out our online enquiry form with any queries that you may have.
Your local team
Find contact details for your local office team. We're always happy for you to pop-in and chat.