Alan and Helen's Fostering Journey
Alan and Helen have cared for many children during their fostering career, including three unaccompanied teenagers on a long-term basis.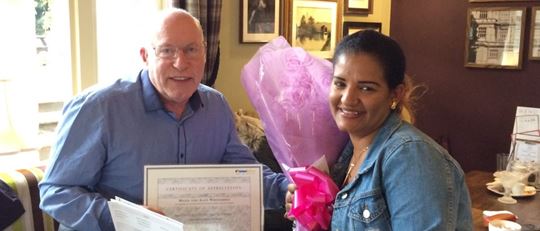 We hadn't really heard about fostering until we met a Foster Carer in Derby and started speaking to her about her role. At the time, Helen was looking into working with children and young people and we felt that fostering would fit in with our family and we would be able to offer a home to a child.
We saw an advert for Fosterplus in the local paper and called for some more information. From there we never looked back!
Fostering has been different from what we originally expected as we thought it would be young children but we have had three long term placements of teenagers who were unaccompanied minors. We have also provided respite placements for other carers, including sibling groups and children with emotional and behavioural difficulties.
We like Fosterplus as we get a lot of support, training and there is always someone on the end of the phone to speak to – we have been given good advice when needed.
You may also find interesting...
Can't find what you're looking for?
By phone
One of our team is available to talk to you over the phone to answer any of your fostering queries.
Enquire online
You can get in touch by filling out our online enquiry form with any queries that you may have.
Your local team
Find contact details for your local office team. We're always happy for you to pop-in and chat.