Why it's the Right Time to Start Fostering
Fostering a child is a life-changing role that can seem like a big step to take. These six new reasons reveal why it's the perfect time to become a foster parent.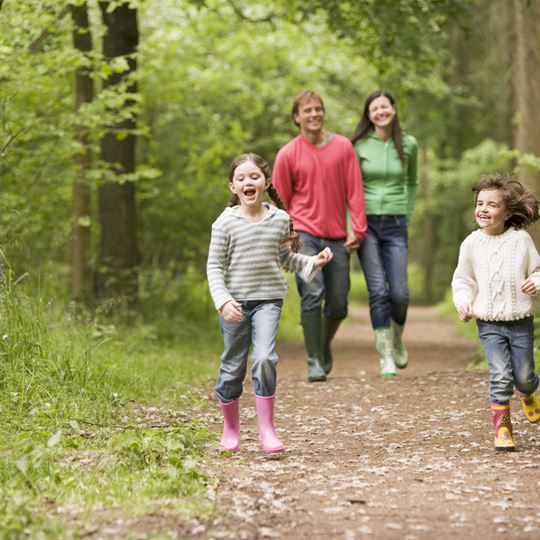 Many people have thought about starting a career where they can make a difference, and one of the most fulfilling paths you can take is to become a foster carer.
Fostering can often feel like a huge decision with many factors to consider. Weighing up a desire to help vulnerable children against personal commitments and financial pressures, may create hesitation for people thinking of applying.
However, there has never been a better or more important time to consider starting a career in fostering. Here are six current reasons to consider becoming a foster parent:
  

Shortage of foster families
There is a national shortage of foster carers able to offer a safe and loving home to children in need. In addition to this, over 30,000 children come into care every year, creating increasing urgency to find suitable people to care for them.
If you have a spare room and feel you could foster a child or young person, then you're needed more than ever to step forward and help make a difference to the lives of vulnerable children.
  

Increases to fostering allowance
We have all felt the pinch of recent cost of living struggles, which has placed finances at the forefront of people's minds. When thinking of fostering, and wanting to help young people, money is not a main consideration, however foster parents do receive a generous pay for looking after children.
In recognition of the valuable work and dedication of our foster carers, we've recently provided two pay increases totalling 9%, and continue to offer additional benefits and allowances for things such as birthdays, holidays and celebrations. These uplifts mean more people are able to consider becoming a foster parent, and it is a great time to take on this rewarding role, while also being paid generously for it.
New tax cut for foster carers
From April 2023, the government have increased the tax relief rate for foster parents by around £30,000. This is the first time it has been adjusted in over 20 years and means that families will now receive the majority - if not all - of their fostering allowance without paying any tax. If you've been concerned about affording to foster a child, then this exciting update will be a significant benefit to your household finances.
Family networks
Another positive reason to start fostering is the connections you will gain, not only with our social work teams but also with other families who foster. We have a huge and supportive network, regular events and support groups, as well as social get-togethers to suit everyone.
After the restrictions and social distance endured across recent years, being in a role where you can connect with like-minded families and build lifelong friendships, show there really is nothing like fostering.
Moreover, if you have your own birth children, you will see them build relationships, gain confidence, and benefit from a new experience and view of the world. Family and connection is what it's all about, and it's certainly something that foster care can offer.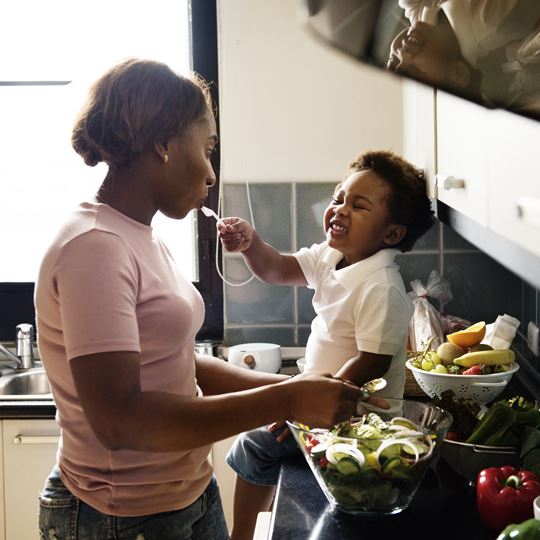 Flexibility to suit your family
It is reported that around 1 in 3 UK employees are unhappy in their jobs. The covid pandemic saw businesses close, higher levels of redundancy, and the resulting instability caused people to review their chosen profession and seek alternative paths.
A number of careers are also seeing more pressure, such as NHS workers, nursing and teaching staff. Roles like these provide fantastic experience, and many people are now choosing to apply their transferable skills to fostering.
As a foster parent, you get to work flexibly from home. With the different types of foster care available, lengths of placements varying from one day to several years, plus our careful matching process, each fostering experience is different and planned to suit your family.
Many people continue to work alongside fostering and, with new flexibility in the workplace, it is something that has now become more achievable. In terms of income, there is a great opportunity to feel more financially secure while working and fostering.
Job satisfaction
For those looking to start a new career, surveys reveal the main points people consider are job fulfilment, flexibility and good colleagues – and these are definitely some of the key benefits of choosing to foster. In today's society, people are seeking more job satisfaction, with more importance placed on making a difference and 'giving back'.
Fostering is one of the most fulfilling careers you can have, and foster parents often state that the main reason they chose this profession was the chance to make a difference.
Who can foster?
We welcome people from any background, culture, religion, marital status or sexual orientation. You do not need qualifications, or even experience, as full training is provided. The only initial requirements are:
You are aged over 21
You have the legal right to live and work in the UK
You have a spare room available for a child


If you're looking for a rewarding career with amazing benefits, and would like to know more about becoming a foster parent, get in touch with us today.
You may also find interesting...
Can't find what you're looking for?
By phone
One of our team is available to talk to you over the phone to answer any of your fostering queries.
Enquire online
You can get in touch by filling out our online enquiry form with any queries that you may have.
Your local team
Find contact details for your local office team. We're always happy for you to pop-in and chat.