Reasons for Fostering when your Children Leave Home
Fostering at any stage of life can be extremely rewarding. Here are six reasons why having an empty nest at home could be the start of an exciting new chapter in foster care.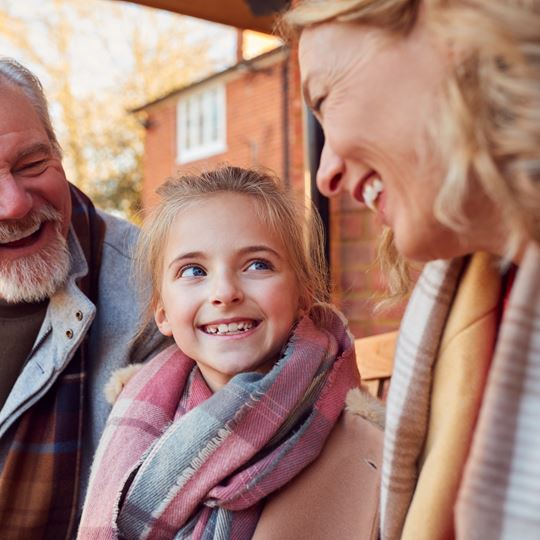 For many people, once their children leave home they find it the perfect time to become a foster parent. Providing you are over 21 years old, there is no upper age limit to starting your fostering journey and welcoming a child into your home.



6 Reasons To Foster Once Your Children Fly The Nest


1. A wealth of parenting experience
Once your children are independent adults, you will find yourself at the perfect time to become a foster parent. You have lived through all stages of a child's life – from first steps, to attending school, right through to the teenage years – and have gained exceptional skills transferable to fostering.
With that vast foundation of parenting experience, combined with our extensive training, you'll be more than equipped to be an amazing foster parent.


2. Space in the nest
Fostering a child requires you to have a spare bedroom. This is why a lot of families choose to foster once their children leave home. With a spare room in the house, you have a great opportunity to do something rewarding that will change a vulnerable child's life.


3. More time to share
When children have flown the nest, parents can often feel a sense of emptiness in their lives; especially if they have also retired. Having more time to dedicate to a vulnerable child can make all the difference. The more love, nurture and focus you can offer a young person, the more they are likely to thrive in your care.


4. A network of support and friendship
In addition to your time becoming filled with the excitement of caring for a child, your life will also be opened up to a wealth of support networks and social activity. Our team at Fosterplus provide full, 24-hour support so you're never alone in the fostering role.
There will also be a whole host of support groups, get-togethers and days out with other foster families; offering a wonderful sense of community and lifelong friendship.


5. Less financial pressure
Once your children are living independently, you will find your bills and household spending are considerably reduced. With fewer outgoings at home, you'll be in a good place financially to welcome another child into your family.
As a foster parent with Fosterplus, you also receive a generous fostering allowance between £19,000 and £27,600 per child, per year. This is there to support you in caring for the child in your care, as well as providing a professional fee for all your hard work.


6. The love of a child
Fostering is one of the most rewarding things you can do, regardless of what stage you find yourself in life. Not only will you help transform the life of a child who really needs it, but you will create life-changing bonds as you get to know each other.
The undeniable hard work and commitment of fostering is far outweighed by the joy, love and adventure that caring for a child can bring.




For more information on becoming a foster parent, get in touch here or give us a call on 0800 369 8512
You may also find interesting...
Can't find what you're looking for?
By phone
One of our team is available to talk to you over the phone to answer any of your fostering queries.
Enquire online
You can get in touch by filling out our online enquiry form with any queries that you may have.
Your local team
Find contact details for your local office team. We're always happy for you to pop-in and chat.