The Power of Pets in the Home
Having pets at home can provide joy for the whole family, but can also help with your mental and physical health too.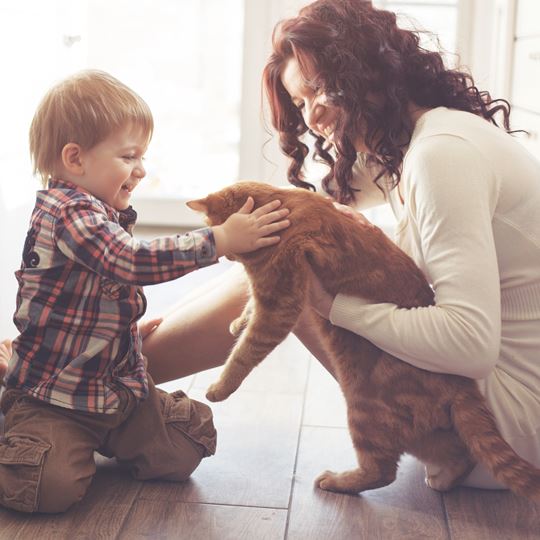 Pets are an incredible addition to any home. Whether you have a cat, dog, lizard, or ferret, they provide endless joy for the whole family.
Their presence is more than just entertainment, though – pets can even help your mental and physical health!
For families providing long term fostering, the presence of a pet can be particularly helpful, as it provides foster children with a loving presence that doesn't require them to speak or open up. If you want to learn more, here is the power of pets in the home.
  

A reduction in stress
Did you know that pets can actually reduce stress? Stress is unfortunately all-too-common in the average household, with adults and children feeling overwhelmed with work, school, and relationship troubles. All those thoughts melt away when your dog comes over for cuddles, or your cat sits in your lap.
The ease of loneliness
Whether you live in a single-person household or with a family of five, it can get lonely sometimes. Pets are a perfect remedy to loneliness, as they are there for you through thick and thin and at any time of the day. That presence is especially beneficial for children in the foster care system.
Even if you're fostering siblings, the presence of a pet can aid with loneliness. Children don't always want to hang out with other kids or adults, after all, but they still might feel lonely. With a pet around, they can ease their loneliness without the social expectations that come with being around people.
  

Extra laughter
Laughter is an essential part of life. In a moment of uncontrollable laughter, all your worries and troubles disappear, and you're left with a feeling of pure glee. So, how do pets come into this? Well, pets are hilarious, so even just the mere presence of them is sure to increase how much you and your family members laugh from day to day. Whether you have a rabbit or a cat, their behaviour is sure to have you giggling.
Improved physical health
Most pets require exercise to look after them. Dogs, for example, need walking daily to keep them happy and healthy. Even if you split the walking responsibilities between family members, it still gets everyone out of the house and moving.
Even little things like feeding and cleaning up after pets can help you move more. It might seem insignificant, but it does make a difference.
  

Build empathy, kindness and responsibility
Lastly, pets are powerful as they teach empathy, kindness, and responsibility. If you have children at home – particularly foster children – these lessons are crucial. When they have an animal that shows unconditional love and that they need to be responsible for, these lessons will come without effort.
Getting a pet is an excellent decision for any household. Whether you like the idea of getting a dog best friend, or you'd prefer to look after a cute but independent cat, your pet is sure to have a profound impact on yours and your family's life.
If you would like to know more about becoming a foster parent, then please get in touch with our fostering team here.
You may also find interesting...
Can't find what you're looking for?
By phone
One of our team is available to talk to you over the phone to answer any of your fostering queries.
Enquire online
You can get in touch by filling out our online enquiry form with any queries that you may have.
Your local team
Find contact details for your local office team. We're always happy for you to pop-in and chat.