Meaningful Ways to Use a Spare Room
Here are five ideas to inspire you to transform your spare room into a purposeful and (potentially) life-changing space.
Whether you have more bedrooms than you can fill, or your children have grown up and flown the nest, thinking of the best use of a spare room (or several spare rooms) can be a bit of a head-scratcher.
Having a room sitting idle, becoming more of a storage facility, probably isn't the way you imagined it to be. But instead of letting it gather dust, boxes of files, and those old DVDs you just don't know what to do with, why not give it a meaningful new lease of life?
From converting it into a new workspace to opening it up to vulnerable children in need of fostering, making use of a spare room could be the start of a new, rewarding, and fulfilling chapter in your life.
5 Ways to use a spare room
That vacant room in your home has the potential to be so much more than a place to stash all the bits and bobs you don't know what to do with.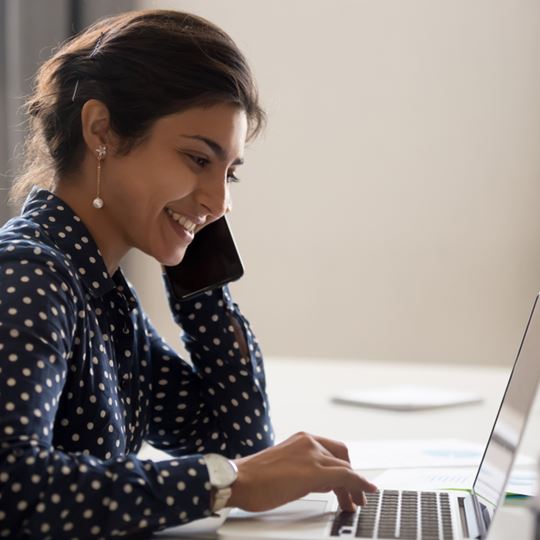 1. Home office
With remote and flexible working continuing to rise, thanks largely to how businesses adapted during the pandemic, turning your vacant room into a dedicated home work space is one of the best uses of a spare room.
Whether you work for yourself or have the flexibility to work from home (full or part-time), a home office is a practical and inspiring choice. After all, this is your office so you can decorate it however you wish. Don't like the sparse atmosphere of your office? Turn your home office into a tranquil and uplifting space full of decor you love. Choose colours and little touches to inspire you and make you smile.
Now all you need to do is add an ergonomic desk, desktop, or laptop, a comfy chair…and your favouite mug and biscuits for all those well-deserved tea breaks!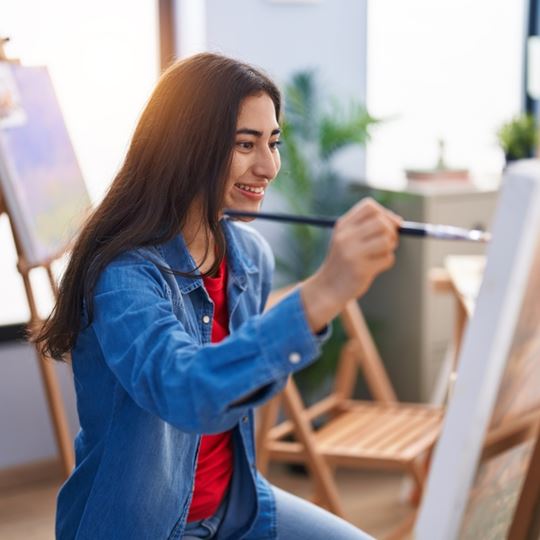 2. Creative studio
Looking for a sanctuary to pursue your hobbies? Writing, painting, playing an instrument, crafting, sketching, or sculpting?
How does your very own creative studio sound? Turning your spare room into a sanctuary of creativity could be just the thing you're looking for. Sometimes it can be challenging to pursue our interests if we don't have a dedicated space to harness them. A creative studio in your spare room will allow you to do the things that bring you joy and fulfillment whenever you want.
Set up instruments, art supplies, writing material, and even recording equipment to foster your creativity and self-expression. A creative studio in your spare room offers a private and uninterrupted space for you to hone your skills and explore your passions.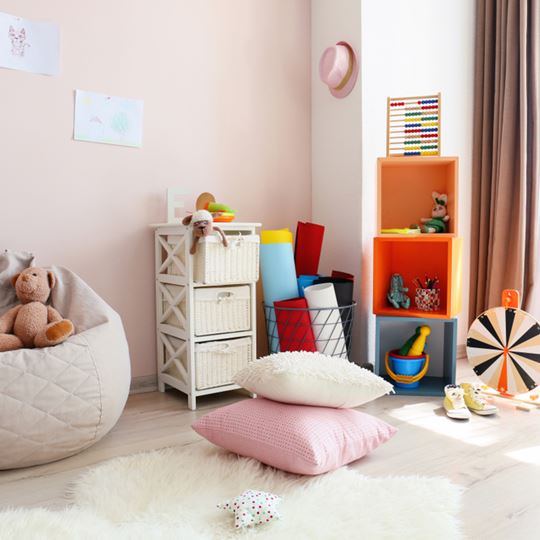 3. Bedroom for a foster child
Maybe you've considered it, or perhaps the thought never crossed your mind, but becoming a foster parent could be the perfect opportunity not just to fill those empty bedrooms in your home, but give vulnerable children and young people a chance to have a bright and positive future.
By providing them with a caring and supportive family environment, your spare room can become a safe haven where a child in care can feel safe, loved, and valued. Perhaps for the first time in their life.
Fostering is also an amazing career that comes with rewards, challenges, and a generous fee. You'll receive ongoing training to help you be the best foster carer possible, as well as 24/7 support for foster parents from your specialist foster team, who are on hand whenever you need them.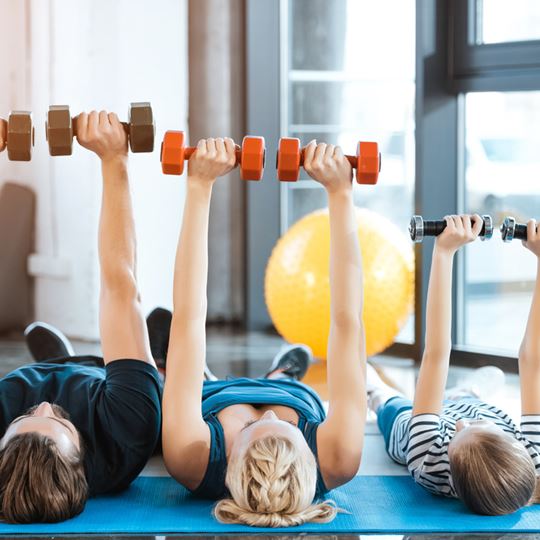 4. Fitness and wellness room
Whether you're into cardio and weight training or yoga and meditation, a great way to use a spare room is to create a beautiful fitness and wellness space.
Fill the room with equipment for exercise and fitness, and turn your spare room into a mini gym or wellness retreat. A home spa is the perfect place to unwind after a stressful day and rejuvenate your mind and spirit!
Add some mirrors, exercise mats, motivational prints, and some calming elements such as oil diffusers and lights on dimmers for when it's time to zen out. You can also add speakers to blast your favourite tunes as you work out.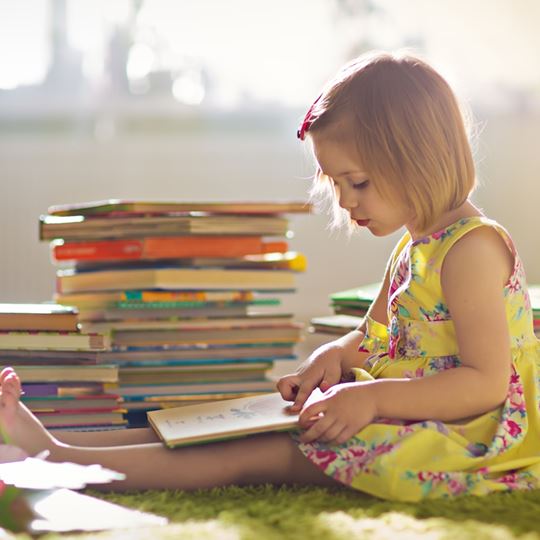 5. Library and study
Perfect for bookworms or if you have children who need a quiet and cosy space for doing homework, converting your spare room into your very own library and study can provide a calm and relaxing space for work or pleasure.
Install bookshelves, a desk with stationary, a cosy corner complete with comfy cushions or an armchair, and some peaceful lighting, and before you know it, you have a little reading nook and study space. The ideal peaceful escape from the hustle and bustle of daily life.
Just a quick tip, if you're planning on using this as a study space for your children, try and avoid adding any technological temptations!
Why fostering could be the best use of a spare room
The number of children entering the UK care system each year is rising, and we need thousands of new foster families to meet this demand, but, sadly, there just aren't enough. Over 70,000 children live with almost 56,000 foster families across the UK each day. This is nearly 70% of the 82,170 children in care away from home on any one day in the UK.
There are about 43,905 foster families in England, which means there is an active need for thousands more foster families, especially as around 30,000 more children come into care over the course of 12 months.
One of the most meaningful and important ways to use a spare room is by opening your heart and home to a child, or children, who desperately need a safe and secure home. When you become a foster parent, it can be a life-changing experience for both the child in your care, and you and your family. You'll be providing a safe, loving, and nurturing environment for a child or young person who may have experienced abuse, trauma, neglect, or other challenging circumstances.
And you will be giving them the love and stability they deserve. As a foster carer, you can offer a sense of belonging and security, helping your child to heal and grow emotionally. Fostering is also an invaluable contribution to society and your community, as it ensures children have a safe and loving home while their existing families work through challenges, or until they find a new home through adoption.
All of a sudden, that spare bedroom looks like so much more than just another room in your home, doesn't it? It can be a lifeline, as well as the start of a meaningful and fulfilling new chapter for you.
Wondering how to use a spare room? Fostering could be the perfect answer
Thinking about what to use a spare room for can throw a whole list of possibilities into the air. And while many of these could be a good option, fostering a child is a profound and meaningful way to utilise a spare room in your home.
By transforming your spare room into a safe haven for a child in care, you create a space where they can flourish and heal from their past. You create a home where they can experience the compassion, love, and care that every child deserves.
If you'd like to learn more about fostering with Fosterplus, give our team a call today. We'd love to talk you through the application process, as well as the generous benefits and allowances you'll receive when you open your home and heart to a child in need.
You may also find interesting...
Can't find what you're looking for?
By phone
One of our team is available to talk to you over the phone to answer any of your fostering queries.
Enquire online
You can get in touch by filling out our online enquiry form with any queries that you may have.
Your local team
Find contact details for your local office team. We're always happy for you to pop-in and chat.