7 Spare Room Ideas to Transform Your Space
Discover some of the best ideas for transforming your spare room at home.
Do you have a spare room in your house? If so, you have likely debated time and time again what to do with it.
You may have thought about going down the typical route of creating a beautiful guest room, or some more quirky ideas may have crossed your mind, like building an enormous aquarium filled with exotic fish.
Luckily, there are lots of amazing things you can do to transform your space. Here are seven great ideas.
1. A child's bedroom
Have you ever thought about fostering? The benefits of fostering a child are enormous. You get to provide a vulnerable child with a loving home and truly change their life, all while embarking on an exciting new journey and expanding your own family. It is a large commitment but a unique and rewarding one.
Of course, fostering requires a spare room, so if you have one, transform yours into a wonderful young person's bedroom, equipped with a cosy bed, bookshelves, desk and plenty of toys. It might take some work, but if you're interested in becoming a foster parent, the work you put into this child's room will be greatly appreciated and make such a difference.
2. A cinema room
Do you love films? Have you ever imagined sitting back in your own cinema room? It might not reach the heights of the iMax, but a home cinema is still incredibly impressive. Get some comfy seats, a large TV or screen projector, and an awesome surround sound system, and sit back while you enjoy all your favourite films and TV shows.
An additional benefit to a cinema room is that your home will suddenly become the place to be. Your friends will love coming over with snacks to watch the latest blockbuster!
3. A craft room
Whether you have kids in the house or are an artsy individual, a crafts room is an excellent way to use your spare room. Strip back the wallpaper, paint the walls a stimulating colour, and then fill the space with lots of craft goods like paints, glue guns, paper, stencils, and everything else you might need.
Even if you are not particularly arty, a crafts room can be a place you go when you need a breather from the world. You don't have to create a masterpiece each time! It is simply a space where you can let loose and enjoy yourself.
4. A gym
Going to the gym is not always the most pleasant experience. While it can be great for socialising, finding all the treadmills occupied or having to make small talk with your old school friend can make it somewhat inconvenient. If you have a spare room, there is a simple solution to this – build a gym at home!
You don't have to get every piece of equipment, but make sure you have enough for a full-body workout. Some weights, a treadmill, a yoga mat, and a cycle bike make a great start! With a gym at home, you will get fit in no time.
5. An office
Even if you don't work from home, an office is a useful room to have in any house. You could use it for a quiet hobby, or to start a new hobby like graphic design while you have the space and quiet. If you have children around the house, an office also gives them an area to work on their homework and projects. Just make sure the office stays a relatively quiet zone so that it doesn't turn into a play area!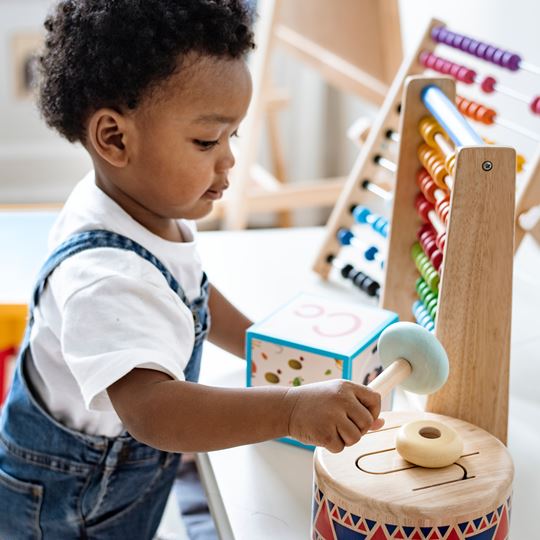 6. A small library
Any bookworm dreams of owning a library. If you have a spare room in your house, then you can make that dream a reality. You don't need to purchase thousands of books to build a library – just take a small spare room, build or buy some bookshelves, and start filling them up with all your favourite reads. You could even create an organised system like a library! Don't forget to finish with a writing desk and some comfortable reading spots to finish it off.
7. A child's playroom
If you have children at home or plan on becoming a foster parent, a playroom makes the perfect addition to your home. Separate from a child's bedroom, a playroom is a space solely made for playtime. There, they can build Lego, make funny shapes with Playdough, and tell adventurous stories with their dolls. It's all about getting stuck into an activity and using their imagination!
Children's playrooms are especially great if you have multiple children around the home, as it gives them an area to play together while they still have a separate room for their own space. This is particularly important for foster children, who need private bedrooms but might benefit from socialising with other children.
As you can see, there is a lot you can do with your spare room. Whether you want to treat the children or yourself, there are plenty of ideas to make the most of and transform the extra space.
If you would like to know more about fostering, then please get in touch with our fostering team here.
You may also find interesting...
Can't find what you're looking for?
By phone
One of our team is available to talk to you over the phone to answer any of your fostering queries.
Enquire online
You can get in touch by filling out our online enquiry form with any queries that you may have.
Your local team
Find contact details for your local office team. We're always happy for you to pop-in and chat.