How to Create a Safe Space at Home for Children
Find out how to help a foster child settle in by creating a calm and safe space at home.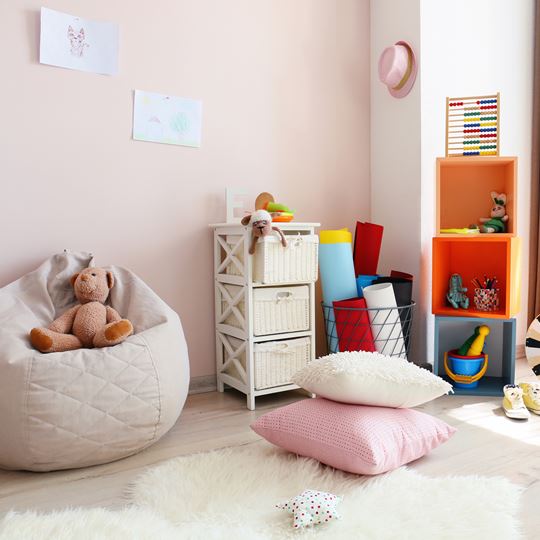 Having a safe space in your home is incredibly important, especially with young people around.
If you are a foster parent, you need to ensure that your foster child feels as safe and comfortable as they can during their stay at your house. With a dedicated safe space, that becomes much easier to do.
Whether you are a short term foster parent or looking into long term foster care, here is how to create a safe space at home for children.
Make it cosy
Cosy spaces always feel safer. Think soft, cushioned furniture rather than hard, sharp corners. In the safe space, provide plenty of cushions, pillows, and blankets for adequate comfort. If you don't have a spare sofa or armchair, you could throw down a cute beanbag for the child to get comfy in.
Consider choosing soft, calming colours for extra comfort, too, like creams, taupe or pastels. Add some soft lighting, and it will be an irresistible spot to sink into.
Hush the noise
A safe space should be anything but loud. When choosing an area for your child's safe space, pick somewhere as far away from the hustle and bustle of the house as possible. That might be at the top of the house, or it might be at the bottom. The quieter, the better.
Keep it clean
A safe space doesn't feel as relaxing if it isn't clean and tidy. While a family home inevitably grows untidy over time, try to keep the safe space an area that foster children can always rely on to be clean enough. Whenever they feel tired, sad, or generally overwhelmed, they can retreat to this area in peace.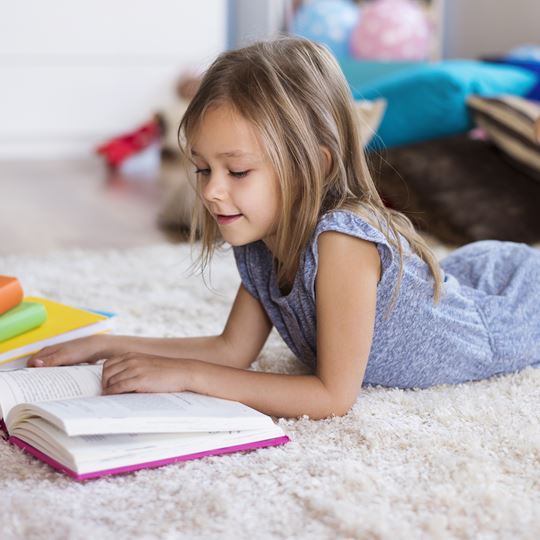 Provide books
A safe space is an area where you can be entirely alone. However, if your foster child is experiencing some difficult emotions, this may actually make them feel even more upset, so make sure you provide some entertaining children's books or magazines. Place a suitable bookcase next to the seating area so they can reach over, grab a story, and relax into a tale of princesses, heroic figures, and magical beings, if only for a little while.
Allow for privacy
A lack of privacy goes against what a safe space is. Unless your foster child is too young to be left alone, make sure you allow them the privacy they need. Sure, you can check on them, but let them know that the safe space is an area where they can be completely alone if they want to be. Owning an area like this in your home will help them feel much more comfortable.
For added privacy, you could create an area with surrounding net curtains. That way, your foster child will feel better protected from the world around them.
Limit technology
Technology is an enormous part of everyone's lives – even young children love to play on an iPad. It's not healthy to spend every waking hour with technology, though, so make the safe space an area free of technology. Or, at least, limit it.
By limiting technology in the safe space, it doesn't just become an area free of real-life noise; it also becomes a place where the child is free from the internet and screens, which can be very relieving!
Make it personalised
Some foster children may not stay with you for long, but making an effort where you can to personalise a space for them is a lovely thing to do. If your foster child loves unicorns, for example, you could get some unicorn stuffed animals and a unicorn blanket. Giving them a sense of belonging while they are living with you will go a long way.
Allow a little mess
It's understandable to want a clean and tidy home. However, being overly controlling can make the children in your care feel uneasy. While you should keep the safe space clean, don't be too harsh if your foster child makes some mess there. It's their safe space, after all..
Hang positive art
To make the safe space look more inviting, hang some appropriate, happy children's art around. The type of art you choose will depend on the age of your foster child or young person. If they're very young, you might hang some educational-style art, such as an ABC poster. You could even hang their own artwork up to make them feel more like it is their own space. If they are older, they may benefit more from some art photography or a calming landscape.
Include empty storage
If you want your foster child to feel at home, ensure the safe space has some empty storage. By providing this, they have a space to store their most cherished items. When they feel sad or overwhelmed, they can go to this space and feel comforted by the items they hold dear to them. Even if you are providing respite foster care and don't look after foster children for very long, a box or chest for them to put some belongings into can make a positive difference to their comfort levels.
Providing a safe space for children is a really useful and positive idea, as it offers them a sanctuary to help them feel calm in otherwise difficult situations. It can help ensure a child feels more at home whilst living with you, provides a sense of belonging and connection, and will encourage a child to settle in more quickly.
We hope these tips will help you create a safe space at home and give you the ideas to make it as calm and inviting as possible for the children in your care.
If you would like to know more about becoming a foster parent, then please get in touch with our fostering team here.
You may also find interesting...
Can't find what you're looking for?
By phone
One of our team is available to talk to you over the phone to answer any of your fostering queries.
Enquire online
You can get in touch by filling out our online enquiry form with any queries that you may have.
Your local team
Find contact details for your local office team. We're always happy for you to pop-in and chat.