Guide to LGBT+ Fostering
There are many myths around who can become a foster parent, but your sexual orientation makes no difference in providing care to a child. Read more in our guide to fostering as an LGBT+ carer.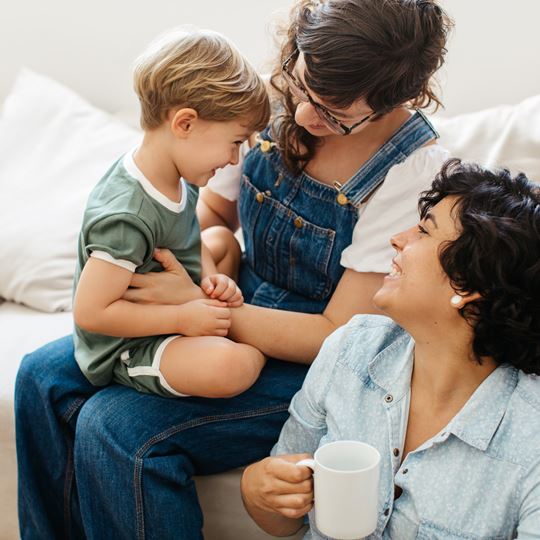 We often see many myths around who can foster, and people can feel prevented from applying to become a foster parent because of their sexual orientation, background, ethnicity, religion or marital status.
However, foster families are as diverse as they come, and none of these circumstances will affect your chances of caring for a child.
LGBT+ foster carers still make up such a small percentage of those who are fostering a child in the UK. Many people often wonder if their sexual orientation will prevent them being accepted to foster and whether they are able to apply if they are part of the LGBT+ community. The answer is, of course, yes you can!
With the numbers of children coming in to care rising, there is an even greater need for foster carers, from all walks of life, to provide that valuable care. We want to encourage more people who identify as LGBT+ to consider fostering, to help transform a child's life, so have put together a guide to LGBT+ fostering.
Can I foster a child if I am gay or bisexual?
As long as you are aged over 21, have a spare bedroom, and have the legal right to live and work in the UK, you can apply to become a foster parent.
Fostering is about providing a stable and loving home to a child, and your sexual orientation is not something that will affect your ability to care for children.
Can LGBT+ couples foster?
There may always be the occasional outdated prejudices around same-sex couples and caring for children, however this is certainly not something that will affect your application to become foster parents. Whether you are in a gay, lesbian, bisexual, or transgender couple, the important thing is that you can offer a foster child a safe, secure home, and are committed to making a difference for children you care for.
Can single LGBT+ people foster a child?
Similarly to all misconceptions around personal circumstances and fostering, your marital status bares no impact on your ability to foster, provided you meet the initial criteria and can offer a child a safe and loving home. Many single people are providing life-changing care to foster children across the country, regardless of their sexual preference.
Can I foster a child if I am transgender?
You can definitely foster if you are transgender. Your gender – including being transgender – will not determine your eligibility to become a foster parent, and foster care agencies are more interested in your passion and dedication in offering a secure and nurturing home to a child.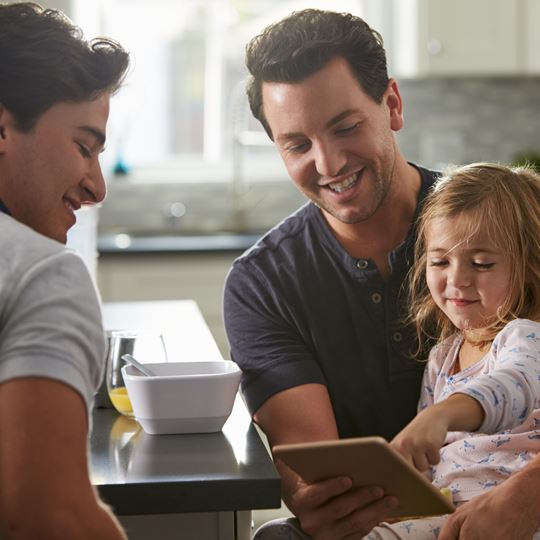 Can I foster as a gay man or within a gay couple?
There are sometimes misconceptions around men in foster care, and in particular gay men. With old-fashioned views of maternal roles within the family dynamic, men can often feel discouraged to apply to foster. Men, however, continue to provide a vital part within foster care, and thousands of gay and heterosexual men, both singly and within couples, are successfully fostering throughout the UK.
It is important to add that the positive impact a male foster parent can provide for a child is enormous; from imparting valuable life skills from a male perspective to becoming the first positive father figure in a child's life.
Can I foster if I am gay but divorced?
You can foster a child if you are gay or bisexual, regardless of your marital status. However, if you are divorced, then this will be discussed as part of your fostering application. The assessment process involves looking at your past experiences, medical and emotional health, previous relationships and financial stability.
It is important to ensure that your divorce has not caused any detrimental changes to your emotional wellbeing, finances, and support network, to certify that you can provide suitable care and meet a child's needs.
Will being an LGBT+ foster parent affect the care I can offer a child?
Any misconceptions around fostering as an LGBT+ carer are born out of old constructs and outdated views of family roles. There are a huge number of reasons to consider fostering a child, and many additional advantages of caring for children within a same-sex household.
Benefits of fostering as an LGBT+ carer
In contrast to the myths regarding LGBT+ fostering, there are in fact many benefits to becoming an LGBT+ foster parent:
Ability to empathise with vulnerable children on a deeper level, due to their own experiences potentially with family conflict, bullying or discrimination.
Likely to present a more modern family dynamic, e.g. roles within the family not being defined by gender.
A willingness to care for children who may be difficult to place, including teenagers, sibling groups, or those with disabilities and complex needs.
A dynamic and adaptable parenting style, approached in a non-traditional way.
Flexibility and openness around children in care, as fostering and adoption are usually their main route into parenthood.
Ability to support children in their care who have questions around sexuality and their own sexual orientation.
Their foster children will often have a better understanding of the diversity of people and families in the world, developing an amazing level of insight and empathy.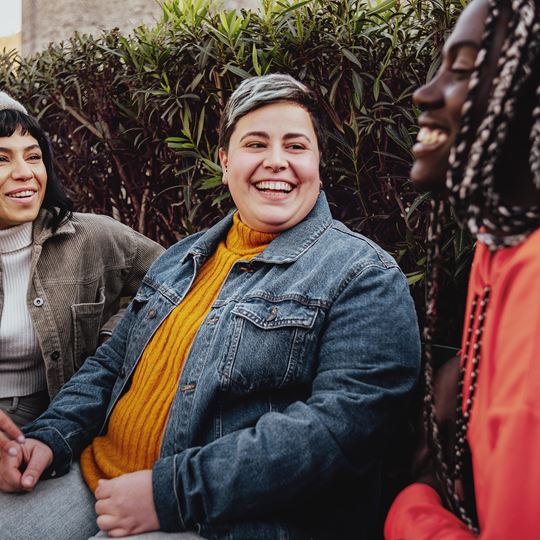 Will I receive enough support as an LGBT+ foster parent?
At Fosterplus, we welcome applications from single LGBT+ people and couples, and you will be treated no different to anyone else applying to become a foster parent. Our main priority is making a difference to children and young people, so we will work with you to help you become the best foster parent you can be. This involves providing:
An exceptional fostering team to guide you on your journey at every step.
Full training, from initial courses to teach you the basics, up to specialist and advanced training to help you develop your skills and further your career.
A complete range of support – available to you 24/7 – from online resources and useful guides, to your own dedicated social worker and helpline connecting you to our team every day of the year.
Expert matching, via our dedicated referrals team, who will work carefully with you to place the right children in your care so you can experience successful placements, the best possible outcomes, and thrive as a new foster family.
A generous fostering allowance, plus additional payments for holidays and special occasions, to reward you for your hard work and help provide for the children you are supporting.
Regular support groups; catering to everyone and offering a chance to gain further knowledge on specific topics and spend time with our team and other foster parents.
A network of other foster families, all supporting each other and sharing experiences and advice through our many events, outings and get-togethers.
Fostering is an amazing and life-changing role, where you can truly make a difference to the life of a child or young person.
If you have any questions around fostering as an LGBT+ carer, or you would like to apply to start fostering

, then please

get in touch

with our team today.
You may also find interesting...
Can't find what you're looking for?
By phone
One of our team is available to talk to you over the phone to answer any of your fostering queries.
Enquire online
You can get in touch by filling out our online enquiry form with any queries that you may have.
Your local team
Find contact details for your local office team. We're always happy for you to pop-in and chat.