Fostering on Mother's Day
Some of our carers share their stories on how they celebrate Mother's Day as a foster parent.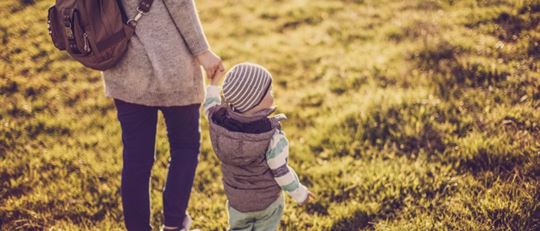 Mother's Day is a special time for families, but what is it like for a Foster Carer?
We spoke with some of our Fosterplus carers to find out what Mother's Day means to them and what they do to celebrate this:

"Mother's Day is one of the most important days of the year for me! We have fostered quite a few different children since we began fostering and every year they have all made it special in their own ways, along with our two biological children.
I usually spend the day with breakfast in bed made by the youngest two, followed by their cards and home-made presents. Then, once the teenagers are awake, they give me cards (usually home-made too) and any other bits to show their affection in ways they feel comfortable.
This year we will be having a lazy family day at home with dinner made by my husband with the kids helping, and there has also been the hint of a home-made cake too!
Mother's Day also means a lot to me, as I receive cards and messages from children that we have fostered who have gone onto independence.
With having four children in the house I feel loved everyday, but it's nice to have one special day a year where I feel extra loved and appreciated!"
– Sara, Foster Carer in Cambridgeshire.

"Mother's Day is always something we have celebrated. It's a chance for us to spend quality time together and being a Foster Mum makes it even more special. An essential part of the day is to ensure our foster son knows how included and valued he is within the family. He always makes me a card and let's me know how much he appreciates what I do for him. To me the day is as much about the child feeling special, as it is about the Mum."
– Jodie, Foster Carer in Milton Keynes.
Fostering is such a rewarding thing to do; offering nurture, support and an experience of a loving family, to a child who really needs it. If you could make a difference to a child or young person by becoming a foster parent and would like to find out more information, click here.
You may also find interesting...
Can't find what you're looking for?
By phone
One of our team is available to talk to you over the phone to answer any of your fostering queries.
Enquire online
You can get in touch by filling out our online enquiry form with any queries that you may have.
Your local team
Find contact details for your local office team. We're always happy for you to pop-in and chat.