5 Signs it's Time to Transfer Fostering Agency
As a foster parent, being supported by the right agency can make all the difference to your fostering career. Here are the signs that you're ready to transfer to another foster care agency.
As a foster parent, being supported by the right agency can make all the difference to your fostering career and success in caring for children.
The role of a foster parent is a big responsibility, and the local authority or fostering agency you foster with should support you in every way and enable you to provide the best care you can to the children you look after. There are many factors that determine an effective working relationship with your fostering provider, and you will have a sense of whether it is working for you or not. These 5 signs that it's time to transfer foster agency will help give you an idea of the things to consider.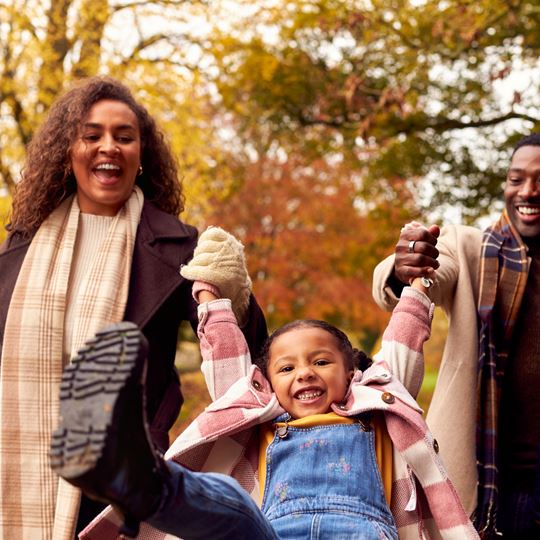 5 signs that it's time to transfer   
1. Agency Support
Most foster parents will tell you that once they felt unsupported by their fostering agency, they knew it was time to find a new one. Fostering a child is a huge responsibility and it's so important to feel backed every step of the way by your agency – from having a dedicated social work team and support services for your family, to being recognised professionally and feeling heard and valued in meetings. You can find out more about the wide support offered at Fosterplus here.


2. Child Referrals
Another reason that foster parents decide to transfer agency is if they're not receiving enough opportunities to care for foster children. If you're not receiving referrals or being considered for placements, then the wait for a foster child can feel much too long.
At Fosterplus, we're recognised for our successful matching and the longevity of our foster placements – which means we're highly regarded and trusted by the hundreds of placing authorities we work with, who choose our foster parents time and time again to care for the children they refer.
3. Placement Matching
Matching is also a key reason that foster parents end up transferring. A good referrals team will get to know you and your family extensively – from your skills and training, to your specialist experience and preferences – to enable them to match the right children with your family. If you're not being matched correctly to the children you are capable of caring for, then it can be time to move on.
We recognise the importance of successful matching at Fosterplus so our team spend crucial time getting to know our foster families and working with them on their matching criteria and the types of children they are able to care for. The thorough matching process we follow, combined with our extensive support, is the reason our unplanned placement endings are considerably lower than the national average.


4. Foster Care Allowances
We know that money isn't the reason people choose to foster a child, but it is still important to receive an allowance that helps you care for a child as well as rewarding you for your commitment. Foster parents may find they'll be offered a higher allowance at a different agency, which they know will allow them to better care for a vulnerable child.
Our foster care allowances at Fosterplus, along with additional awards and benefits, are always aimed to be higher than the current allowance of foster families who transfer to us. Always speak to an advisor to find out more about our payments and what we can offer you.


5. Instinct
Sometimes it can just be a number of things that simply don't feel right at your current foster agency. Listening to your gut feeling is important and if you know deep down that your fostering agency isn't right for you, then it might be a sign to find an agency where you'll feel the way every foster parent deserves to feel - empowered, included, supported and a part of something amazing.
If we can help you on your fostering journey in any way,
or you'd like to find out more about transferring to Fosterplus – speak to us today!
You may also find interesting...
Can't find what you're looking for?
By phone
One of our team is available to talk to you over the phone to answer any of your fostering queries.
Enquire online
You can get in touch by filling out our online enquiry form with any queries that you may have.
Your local team
Find contact details for your local office team. We're always happy for you to pop-in and chat.