10 Ways to Help Keep Foster Children Safe Online
Learn about the risks for children using the internet, and how to keep them safe.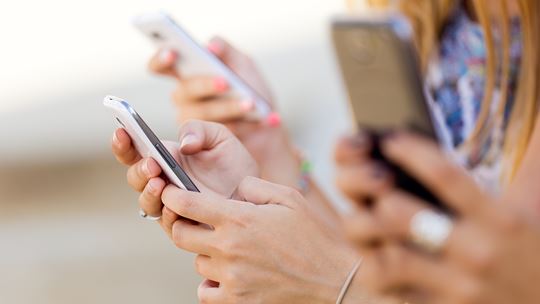 In the past, the biggest dangers children faced were on the streets. Over the past few decades, though, new dangers have emerged – online – where they now have access to the rest of the world via a single screen. 


While the internet provides a lot of joy, from funny videos to a wealth of education, it can also be used for bad. Unfortunately, children are far-too-often victims of the darker side of the internet.
The risks of the internet can be particularly dangerous for foster children, as they may be especially vulnerable; lacking awareness of personal safety, or having developed unhealthy habits of spending too much time online or on social networks. If you are fostering teenagers, this is something you need to be aware of.
Here are 10 tips to help keep foster children safe online.


1. Understand the risks
The first step to protecting foster children online is knowing the risks. Unfortunately, there are many, including grooming, cyberbullying, over-sharing, and smartphone addiction. There's also the risk that young people in care may have unregulated contact with their birth family online, which may go against their care plan.
On top of all that, there is also lots of harmful content they may stumble across, such as the promotion of eating disorders, self-harm, and drug abuse. Some children even find ways to purchase drugs online.
All of this may sound frightening, however this article is not to scare you but to provide you with the information you need to protect the children in your home. At Fosterplus, we support our families and young people fully; ensuring you have the right knowledge, tools and necessary training to safeguard children and keep them safe online.
2. Know what sites they use
As well as understanding the risks, you should also know what sites your foster child uses – with attention given to social media in particular. Some of the most common for children and teenagers include:
TikTok
Instagram
Snapchat
Twitter
By knowing what platforms they use, you have a better idea of the risks they are exposed to.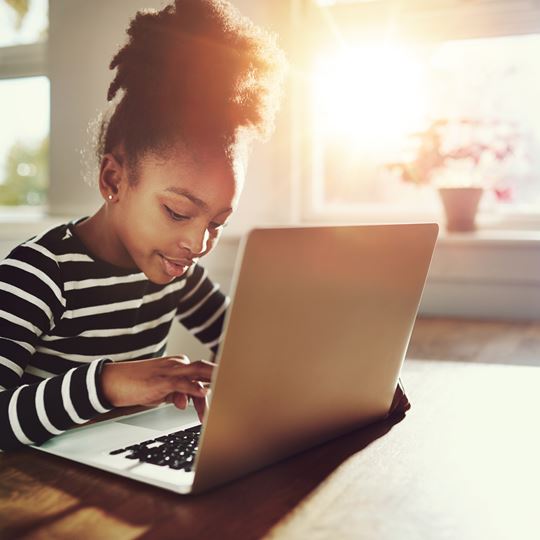 3. Set boundaries
As a foster parent, it is up to you to set boundaries, and that includes online boundaries. The boundaries you set are up to you, and often discussed with your social worker or as part of a child's care plan, but it's a good idea to have rules such as:
No speaking to strangers online and informing you of any unusual contact.
Adopt healthy online habits, with time spent away from screens.
Inform you of, and block, anyone who is bullying or being cruel online.
Depending on the young person, it may be appropriate to restrict access to the internet in their bedrooms, or past a certain time in the evening.
4. Use parental controls
Using parental controls is essential if you have children and young people in the house. Even if you only provide emergency foster care for short periods, you should install some parental controls to prevent children in your care from accessing sites that they shouldn't.
By using parental controls, you can track what your child does online while ensuring they don't enter adult sites. Remember to talk to your foster child about the parental controls in place – you don't want to break their trust by hiding information from them. Trust goes both ways.
5. Notice signs of withdrawal
Foster children often withdraw, and that can be for any number of reasons. Don't assume it's just because of their situation – they might also be experiencing trouble online.
If you notice your foster child acting differently, try to open a conversation with them about why. It might be that they are getting cyberbullied or talking to the wrong people on the web. Online grooming is unfortunately common, so you should look into their online habits if you notice signs of withdrawal. If you are concerned, you should also speak with your social worker, who will be able to offer advice and support.
6. Have open communication
It can be challenging for foster carers to get their foster children to open up – especially at first. It's important to keep trying to break down that barrier, though. Once you can openly communicate with them, you can protect them easier.
Try to open the conversation to online interactions. Tell them that you respect their privacy but want to generally know what they are doing online so that you can ensure they are safe. If they are willing to be more open with you about how they spend their time online, it makes your job so much easier.
7. Educate
It's better to focus on prevention rather than trying to fix a problem, so educate your child about the risks online. Be open and honest with them and let them know what to look out for, such as strangers asking unusual requests or people sharing worrying content. Keeping them in the know means they are less likely to end up in a dangerous situation online.
8. Keep devices in sight
Make it a rule that devices should always be in sight. That means no hiding a device under the pillow or the dining table. If your foster child does not conceal their screen, then there is less chance that they are doing something dangerous online.
9. Talk to other parents
If your foster child has a group of friends, reach out to their parents and ask them how they protect their children on the internet. Doing so is especially helpful if you have never had children before, as you might want to learn the tricks of the parenting trade. You may discover some handy information! Plus, once you've introduced yourself to the parents, you will feel more comfortable reaching out in the future if you have any more concerns.
10. Enjoy real-world activities
It is impossible to 100% protect your children from online dangers without removing all their devices, and you don't want to do that! Tech is an integrated and fundamental part of the world, after all.
One thing you can do to reduce the chances of your foster child falling into a dark place online is to enjoy more real-world activities. Instead of spending weekends inside and trusting your child to keep themselves occupied, take them out somewhere fun that doesn't involve scrolling through social media. You could take a trip to the cinema, go for a walk, or grab some food at a local market. There are likely some great free options in your local area worth considering, as well as regular activities provided by Fosterplus. So don't feel like you have to spend a fortune to keep them protected – ask around for suggestions and also ask your foster children if there is anything they'd like to do.
When it comes to protecting your children from online dangers, it's all about keeping them in the know and educating them. It's also about educating yourself as a parent. Use these ten tips to ensure your foster child's time online is spent positively, and if you have any further questions or worries, speak with your supervising social worker, who is always there to support you.
If you would like to know more about becoming a foster parent, then please get in touch with our fostering team here.
You may also find interesting...
Can't find what you're looking for?
By phone
One of our team is available to talk to you over the phone to answer any of your fostering queries.
Enquire online
You can get in touch by filling out our online enquiry form with any queries that you may have.
Your local team
Find contact details for your local office team. We're always happy for you to pop-in and chat.