For some siblings, growing up together isn't always possible. That's why we need more foster carers like you to provide a safe and loving home for siblings in care.
While the relationship between brothers and sisters doesn't always run smoothly, the bonds they form are crucial for healthy development into adulthood. But what happens when siblings are separated in foster care? And can keeping them together help them heal from a traumatic past?
While fostering siblings may seem daunting at first, it actually comes with an amazing range of benefits, for both you and the children.
Attachment in sibling relationships
Attachment is crucial for a child's development. It allows them to understand there is a secure base and provides them with what they need to form emotional bonds with not just their caregivers but others around them. Without secure attachment, a child can have emotional and psychological issues that follow them into adulthood.
Siblings who are placed into care often develop sibling attachment disorder, as they have been subjected to disruption and a potentially traumatic past together. They could have experienced scary situations such as aggression, abuse, or neglect, and the sibling behaviour they develop causes them to cling to each other.
For various reasons, it's not always possible to place siblings together in foster care. There might be a shortage of carers willing to take on siblings, a shortage of space, concerns about behaviour, an unwillingness to commit to caring for more than one child at a time, or it not being in the best interests of the children.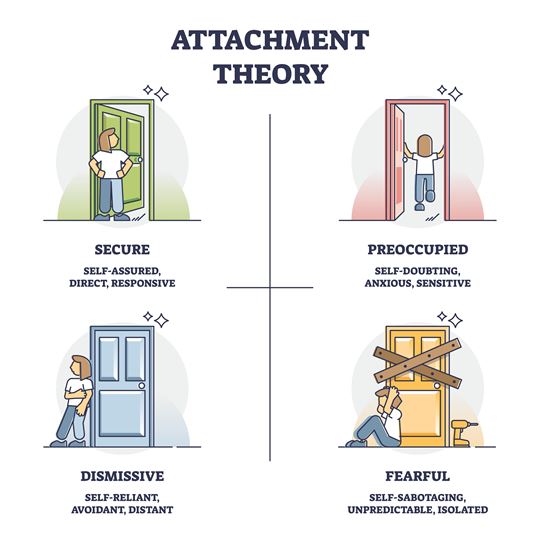 Secure attachment.
This is when a parent is available, responsive, accepting and sensitive towards the child's individual needs. It's what every parent should strive for.
Anxious-insecure attachment.
This is when a parent responds to a child's needs sporadically, meaning the child can't rely on their parents to be there when they need them. This lack of predictability makes the child extremely insecure and, as such, won't feel confident exploring on their own because they can't rely on the parent to 'come to their rescue' if they encounter a threatening or stressful situation. This can cause them to be more demanding, needy, distrustful and clingy. They hope that their extreme actions for attention will amount to a response from the parent.
Avoidant-insecure attachment.
This is when a parent fails to accept and respond to their child's needs, minimises their feelings, rejects their demands, and isn't there to help. With this disorder, the child learns to avoid going to their parent and instead shuts down their feelings and becomes self-reliant. Even in times of distress, the child won't approach their parent for help because it hasn't been there before.
Disorganised-insecure attachment.
This is when a parent rejects, ridicules, and frightens their child, often because they themselves have unresolved trauma from a turbulent past. Children with this attachment disorder feel anxious and fearful around their parent instead of cared for by them. The other three attachment styles are considered 'organised' because the child learns how to act and adopts a strategy to survive. This fourth attachment type leads to a 'disorganised' strategy and consequently, 'disorganised' behaviour. For example, the child may go to the parent in times of distress, but then respond aggressively or violently if the parent attempts to comfort them. They can also refuse care and become self-reliant.
What is sibling attachment disorder?
Secure attachment, which is what we aim for when raising children, is what happens when parents or caregivers are accepting, sensitive, available, and responsive. A child is allowed to experience the world, make choices and have appropriate independence, but the parent or caregiver is always there for them to provide safety, security, and comfort.
With secure attachment, a parent comforts their child, plays with them, and reassures them. This way, the child learns that they can express negative feelings and someone will always be there to help them and listen.
When a child or young person develops secure attachment, they learn how to trust and develop healthy self-esteem. They are usually in touch with their emotions and can go on to have healthy and successful relationships throughout their life.
Attachment disorders, however, such as sibling attachment disorder, are psychiatric illnesses that can develop in children from a very young age who have problems with emotional attachments to others.
There are four types of attachment:
As a potential foster parent, you may be taking care of siblings who, due to not having the best start in life, have developed an attachment disorder.
The signs aren't always the same, and every child exhibits them differently. However, here are some common symptoms to be aware of:
Difficulty in displaying or managing emotions, including empathy and anger
Finding it hard to be comforted
Hesitant to engage in social interactions
An aversion to physical affection
Acting needy or demanding
Feeling the need to be in control
Struggling to retain eye contact
Poor peer relationships
Learning delays
Abnormal eating patterns
Destructive behaviours
What happens when you separate siblings in foster care?
When brothers and sisters are separated from each other to go to different foster homes, it can be extremely detrimental to their mental health and wellbeing.
They are being removed not only from their home and birth parents but from their siblings who have shared their past and understand their struggles. They might be the only people in the world who truly understand them, as they have been there too.
It can cause them to experience further trauma, making them feel angry, withdrawn, and causing a further sense of loss and heartbreak. They might be worried about the safety and wellbeing of their sibling, and feel like they can't open up with their new foster family.
There have been studies that have suggested that by separating siblings, it can make it hard for them to begin healing from their past, make secure attachments, and develop a healthy self-image and self-esteem.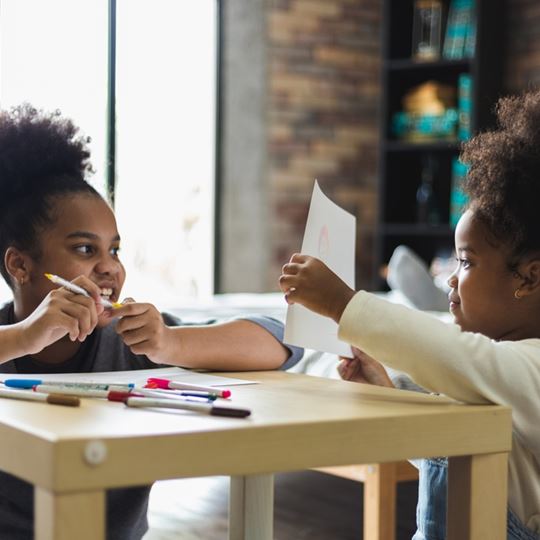 Attachment disorder and siblings in foster care
Attachment issues in siblings can follow them into foster care. If they came from a hostile or dangerous home environment, the siblings may be vulnerable and feel more secure with each other there for support.
When siblings go through shared trauma, reassurance from their sibling can be a real comfort. If they are separated, it can leave them feeling lost, alone, and without the security of their brother or sister. If the separation continues, it can result in their relationship fading away as they continue life without each other.
By placing siblings together in foster care, they have a better chance of maintaining secure attachment – Giving them the opportunity to develop in a safe and secure environment together, with a foster family they can rely on to care for them and give them everything they need to heal from their past together.
The benefits of fostering siblings
Whether you have children at home, or they've grown up and moved out, leaving you with empty nest syndrome, fostering siblings can bring joy and life into your home.
Not only are you giving them the amazing opportunity to stay together, and help them heal from their past, but you know they have someone in the house with them who understands them and can be there to provide emotional support. They are there for each other at what can be an extremely difficult and frightening time. After all, no matter how empathetic you are or how much you try to put yourself in their shoes, no one is going to understand how it feels to go into a foster home more than a sibling who is also going through the same thing.
Staying together can help them feel safer and make them feel less isolated in a new environment. It can also provide a sense of continuity and belonging as well as a connection to their family, culture, and background.
Keeping siblings together can also help with issues around attachment, which, in turn, can make fostering less challenging.
Think about how scary it must be when a foster child comes into a new home for the first time. The process can be made much easier with their sibling by their side to provide comfort and reassurance, helping them to adjust to their new home quicker.
This can make the process much easier for the whole family. It can also give you as a foster parent a little break now and then, knowing that they have each other to talk to and play with.